Problems with registration? Email alumni@vlerick.com!
About this event
Your partner is welcome to join, however, please register each participant separately!
The Vlerick Alumni Senior Club is a learning group that offers opportunities to socialise in a friendly and non-political atmosphere. Driven by a dedicated team of alumni and faculty, the club provides an environment to reflect on past, current and future aspects of business and society. Join us for the club's inaugural event – we'll be delighted to welcome you.
Join us to meet us with like-minded alumni in an informal setting. We'll be exchanging ideas and insights, relaxing and enjoying good company.
Programme:
3.00 pm- Welcome coffee at the Vlerick Lounge @Campus Ghent
3.30 pm- Welcome by Maureen O'Hare- Alumni Engagement Manager
3.35 pm- Welcome by a Steerco member of the Senior Club
3.50 pm- Brief update from Marion Debruyne, Dean of Vlerick Business School
4.05 pm- Presentation of the last book co-written by Marion Debruyne, Making your way – The (wobbly) road to success and happiness in life and work
4.20 pm- Q&A
4.30 pm- Groups discussion on the focus of the club
5.00 pm- Guided tour of Ghent campus
5.30 pm- Reception, followed by a reception with exclusive appetizers
Speakers:
Marion Debruyne (Dean, Vlerick Business School)- Prof. Dr. Marion Debruyne holds a Civil Engineering degree and is a Doctor in Applied Economics. She is also a Master in Marketing.
The Vlerick alumni community would not be the thriving, dynamic organization it is today without the support of our valued partners: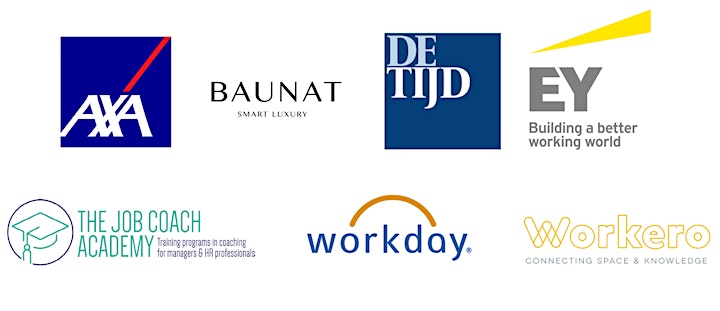 Organiser of Vlerick Alumni Senior Club: Kick-off
As well as offering a diverse range of top-ranking, triple-accredited management, degree and customised programmes, Vlerick Business School represents a vibrant and dynamic alumni community. A community that keeps the Vlerick spirit alive long after you graduate from your Vlerick programme and which spreads far beyond our campuses in the heart of Europe.

Vlerick Alumni are among the most active in the world and the long list of alumni events around the world bring both former students and other interested parties together from across disciplines, industries and borders.

Are you a Vlerick alumnus seeking to rekindle old ties or forge new ones? Or do you have an active interest in the School? Take a look at our upcoming alumni events. Full Alumni Members may also be entitled to a discount on any entry fees. Be sure to download your promo code before ordering your tickets.