Vlerick Alumni & The Progress Coins Club. If you are Vlerick Alumni/Member contact alumni@vlerick.com for a discount code
About this event
Vlerick Alumni & The Progress Coins Club: Requisite adaptability for life in the future city: shopping, learning, mobility, socializing... a panel discussion moderated by Mr. Rudi Lepomme
Check the full programme of the Progress Coins Club Activities for 2021-2022 here!
Multiple key drivers will have a big impact on how we will lead our lives in the coming decades. Drivers - such as digitalization, sustainability of the ecological niches, tempering climate change, etc. - are forcing us to adapt how we learn and work (remotely), find shelter in cities, be mobile locally and long-distance, do our shopping, socialize with people, go on holidays and find our happiness.
In this panel discussion, the experts will focus on some of the key changes that we will all have to adapt to. Practical examples for cities such as Ghent, Brussels, Antwerp will be used to illustrate the theoretical concepts.
Nicolas Bearelle: Revive is actually a childhood dream come true. Ever since my childhood, I have been drawing my dream houses and I wanted to become an architect (after my studies as a pilot and veterinarian, of course). But in addition to creating a brighter future, I also wanted to realize various things and do business. That came gradually, but it became an irresistible urge. The marriage between the artistic, offering societal added value, and adhering to economic reality is the essence of Revive.
Cathy Macharis is Professor at the Vrije Universiteit Brussel. She teaches courses in supply chain management and sustainable mobility and logistics. She is specialized in the assessment of policy measures and innovative concepts in the field of sustainable logistics and urban mobility. She is head of the research group MOBI (Mobility, Logistics and Automotive Technology) and the department BUTO (Business Technology and Operations). She is the chairwoman of the Brussels Mobility Commission.
Gino Van Ossel is Adjunct Professor in Retail & Trade Marketing. He feeds his expertise into Vlerick's Retail & Trade Marketing Research Centre. The Centre is funded through contract research and executive education. Among its clients are many leading retailers and branded goods manufacturers such as AbInbev, Akzo-Nobel Decorative Coatings, Bacardi-Martini, Beiersdorf, Brantano, Carrefour, Coca-Cola, Colruyt (Group), Danone, Delhaize (Group), Fnac, Macintosh Retail Group, Makro, Master Foods (Mars), Neuhaus, Panasonic , and Samsonite. In 2004, when he gave up teaching in MBA programmes, he received for the second time the Best Teacher Award. In 2007 he became Belgium's 50th Master Marketeer, being the first academic to receive this honorary title. He also won the Mercury Award of Comeos, the Belgian trade association of retailers, for his contribution to the development of the Belgian retail industry. Gino Van Ossel is Independent Director of FNG Group (fashion - Euronext Brussels), Formen (fashion), Pirana Concepts (advertising) and the Dutch Trade Marketing Association. He is also Chairman of the Expert Group Retail of the Belgian Marketing Foundation. Gino Van Ossel is Master in General Management (Vlerick), Applied Economics (Ghent University) and Germanic Philology (Ghent University). He started his career in the advertising department of Procter & Gamble.
The Progress Coins Club aims to ignite and kindle a vibrant group of fellow Vlerick Alumni into a community that is interested in Personal, Professional & Team Development in order to survive, prosper and find happiness in a rapidly changing world. This Club provides a unique environment for sharing and leveraging each other's specific knowledge, expertise and experience, and for staying current with the latest science, maverick insights, and proven practices on these topics. Find out more or join the Progress Coins Club here!
Don't miss out – register today - limited capacity!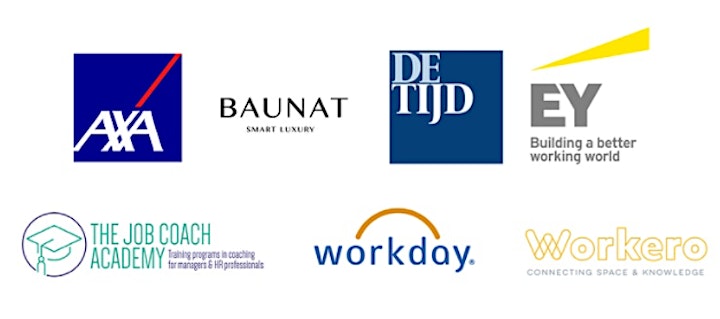 Organizer of Vlerick Alumni: Requisite adaptability for life in the future city
As well as offering a diverse range of top-ranking, triple-accredited management, degree and customised programmes, Vlerick Business School represents a vibrant and dynamic alumni community. A community that keeps the Vlerick spirit alive long after you graduate from your Vlerick programme and which spreads far beyond our campuses in the heart of Europe.

Vlerick Alumni are among the most active in the world and the long list of alumni events around the world bring both former students and other interested parties together from across disciplines, industries and borders.

Are you a Vlerick alumnus seeking to rekindle old ties or forge new ones? Or do you have an active interest in the School? Take a look at our upcoming alumni events. Full Alumni Members may also be entitled to a discount on any entry fees. Be sure to download your promo code before ordering your tickets.