An all-Agiorgitiko tasting of rich reds from Nemea
About this event
Dear wine lovers,
This is a tasting I've been waiting to do for a year, and am happy to finally be able to organise now: an all-red tasting of Nemean wines from Agiorgitiko grapes.
Nemea is the Chianti of Greece, and produces some of my favourite Greek wines, including the Papaioannou and Gofas reds that are two of my best-sellers.
In this tasting we will discover at least 8 Agiorgitikos from at least 5 different producers, paired with appropriate Greek food. The tasting will include basic, up-market and premium Agiorgitikos to show the differences that oak, age and price can make in the end result.
I would be delighted if you could take part!
The tasting costs 40 euros and is limited to the first 13 people who register via Eventbrite. I offer a partial refund for cancellations up to two days before the tasting.
Because this tasting will likely be indoors and we want everyone to enjoy the tasting in safety, please only book if you have a COVID green pass.
I hope to see you soon!
Brandon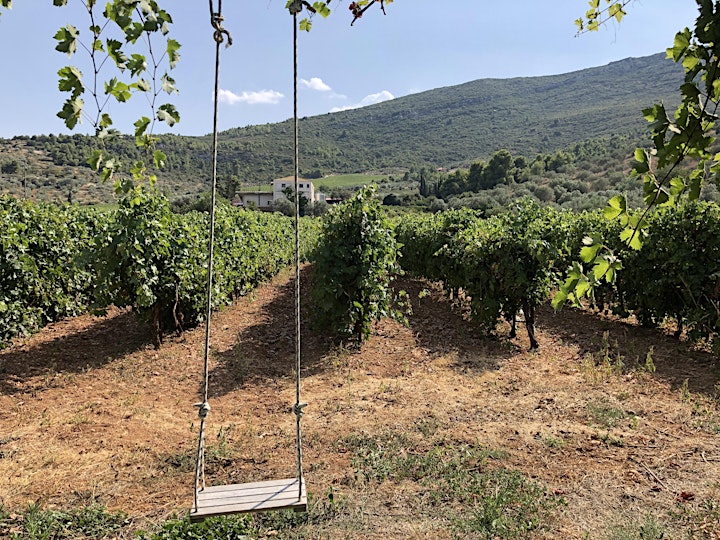 Organizer of Wine tasting: A dozen shades of Agiorgitiko
Brandon Mitchener grew up in the United States and has spent the past 30 years close to vineyards in Germany, Austria, Switzerland, Italy and Belgium. A former journalist, he has always loved sharing what he has learned with others--ideally over good wine and food and wine.
Brandon received his sommelier diploma in 2015 after a grueling 18 months of sipping beers, wines and spirits and learning how to pair them with food. Lesson #1: Don't even try to pair wine with pickles! Lesson #2: There is a world of good wine for good value beyond French wine, which completely dominates the Belgian market and much of which is over-priced.
He started Terre Mieli Cieli's wine tastings as a time and place to share and discover some good wines together in good company. The wines are always paired with plenty of good, appropriate food. 
You can buy some of the best wines featured in our tastings online.