Two EQTM-acknowledged companies, Kovit Projecti and Bosch Termotecnologia, will share why they decided to apply for the EQTM recognition.
About this event
Dear EOQ network,
It is time for another webinar about European Quality Trademark, EQTM.
You are very welcome to hear the latest news about EQTM at October 29, 15.00 (CET).
Two of the already acknowledged companies for EQTM, Kovit Projecti d.o.o. and Bosch Termotecnologia S.A, will participate and share why they decided to apply and be acknowledged for EQTM.
If you are an EOQ National Representative and believe that this could be a great opportunity to offer in your country, then sign up to get more information. This is also a great opportunity to invite your network of companies to better understand the benefit by being acknowledged by EQTM.
Attached you will find a leaflet describing EQTM and more detailed information are to be found here.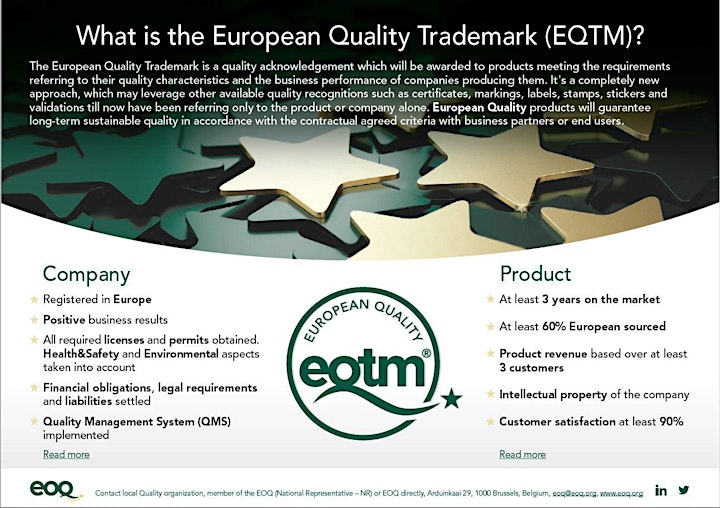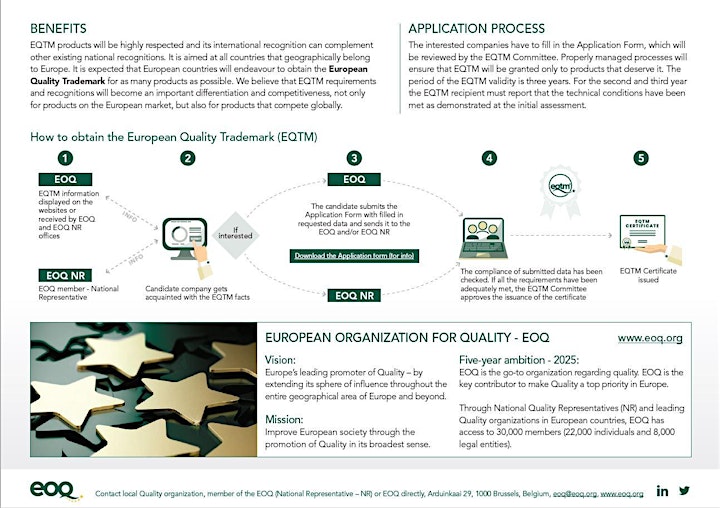 Hope to see you October 29, 15.00 CET via the online TEAMs meeting.
Best regards,
EQTM project team through Ulf Gustavsson
Organiser of WEBINAR about European Quality Trademark, EQTM