Problems/questions regarding registration? We will help you at alumni@vlerick.com
About this event
Register via the button "tickets" on the right. If you are a Vlerick alumnus, use the access code you have received via email. If you have a Vlerick Alumni Membership, you can also find your access code on the membership platform www.vlerick.com/membership. Any problems regarding registration or you have not received your access code? Get in touch with alumni@vlerick.com and we will help you further!
Any changes in COVID-19 regulations and guidelines may affect this event. Our highest priority is always your safety and wellbeing – so please understand if we need to change the details of the event and its programme of activities.
The speakers and organizing team of the Vlerick Digital Transformation Club kindly ask all participants to attend this live event only if fully vaccinated.
Come hungry, for inspiration, and for delicious food! Walking VIP dinner and Champagne as from 18H00 and during the networking reception.
The leading companies of tomorrow are joining forces today on digital ecosystems. Elia & KBC are taking the lead in the world of energy & banking and even those two worlds are colliding. Join this top-notch, invitation-only, C-level event with Chris Peeters (CEO Elia group) and Johan Thijs (CEO KBC)
Two leading Belgian companies are joining forces on digital ecosystems; Elia & KBC are taking the lead in the world of energy & banking by entering a game-changing ecosystem. Join this, invitation-only, exciting journey together with Chris Peeters (CEO Elia group) and Johan Thijs (CEO KBC).
The Internet of Energy Eco System is the perfect illustration of the switch towards a sustainable world that needs more than just energy transition. A shift towards more service-driven and customer-centric ecosystems that needs deep knowledge of local markets and local consumer behaviour and smart solutions to fine-tune production & consumption of energy.
Eco System in Banking: Even in the banking world consumer behaviour is changing dramatically. Financial transactions are joining the unburdening of the customer by means of apps offering a wide range of services that are transcending the banking core business as never seen before. The big shift in making people's lives easier in the most diverse domains is today's reality.
Two leading Bel20 companies are entering, together with many more other companies, a new digital ecosystem. Under the leadership of two CEO's who orchestrate and initiate a journey that goes way beyond their own worlds and who in some initiatives meet each other; it is very inspiring to see that these two captains of industry have the vision, ambition, decision & execution for future proof leadership.
Therefore, Vlerick is proud to challenge you on an invitation-only, event in Brussels for an interactive debate between an audience of 50 decision-makers and our panel. In this high- level debate all opportunities, challenges and pitfalls of Eco System play will be discussed.
Speakers:
Chris Peeters - CEO Elia group - active in electricity transmission. Before joining Elia Group, Chris Peeters ran the Business Consulting activities of Schlumberger in Europe, Russia, Africa & the Middle East.
Johan Thijs - CEO KBC- In the BoD of KBC Group: Executive director (Chief Executive Officer, President of the Executive Committee)
Fatma Taspinar - Journalist - Belgian journalist, news anchor and presenter at the VRT.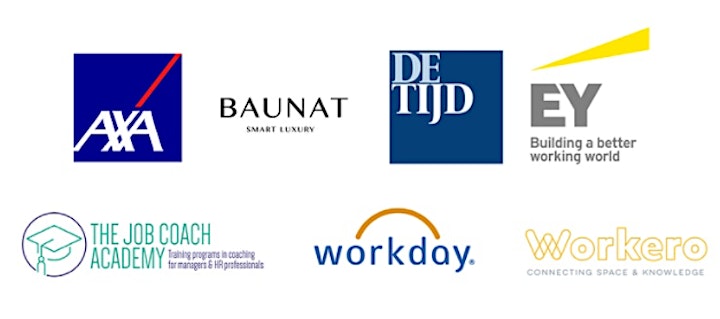 Organizer of VIP panel: KBC and Elia talk digital ecosystems
As well as offering a diverse range of top-ranking, triple-accredited management, degree and customised programmes, Vlerick Business School represents a vibrant and dynamic alumni community. A community that keeps the Vlerick spirit alive long after you graduate from your Vlerick programme and which spreads far beyond our campuses in the heart of Europe.

Vlerick Alumni are among the most active in the world and the long list of alumni events around the world bring both former students and other interested parties together from across disciplines, industries and borders.

Are you a Vlerick alumnus seeking to rekindle old ties or forge new ones? Or do you have an active interest in the School? Take a look at our upcoming alumni events. Full Alumni Members may also be entitled to a discount on any entry fees. Be sure to download your promo code before ordering your tickets.