Vertical Farms are taking the innovation lead in agriculture. How can the CEE region reap the benefits of the trend and does it have to?
About this event
Technology made it possible to grow greens and other crops upon each other in layers, scaling production capacity vertically (hence the name Vertical Farms or VFs). VFs need automation, lighting (LED), nutrient supply, air conditioning, temperate and moisture control to optimize production for making more economic, social and environmental sense.
This new frontier of farming attracted an eye-popping amount of capital to the sector in the forms of Venture Capital/Private Equity investments and Government Grants. The funds are mainly used for further Research & Development efforts and for commercializing the technology globally.
Even with this recent capitalization-wave the risk of a failure remains high, as the industry currently operates on low margins, mainly because of the high Operating Expenses (workforce, utilities) and significant Capital Expenditures (assets, technology) requirements. Unless the environmental uncertainty or disruption in supply chains (such as during the ongoing COVID crises) drives vegetable and crop prices to the sky the VF model is under heavy economic pressure.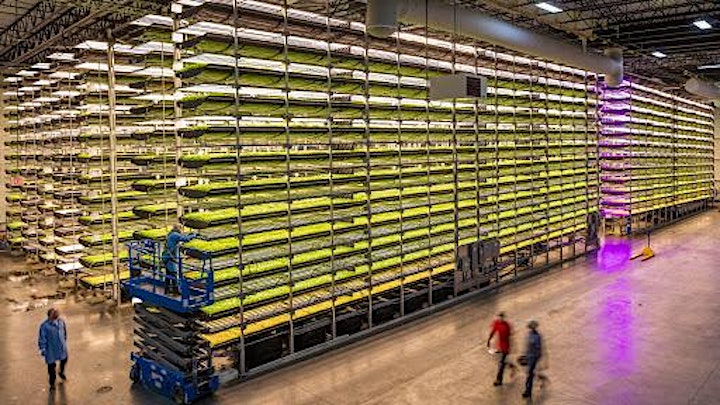 As the key challenges for the Vertical Farming sector are both economic and technological ones, can the Central and Eastern European region become a pioneer in the area?
Can CEE host successful Vertical Farm businesses? What are the technology, social and economic advantages of the region to reap the benefits of the recent trend in agricultural innovation? Can the CEE region measure up with large investments in the area or will it lag behind? Is it losing competitiveness or playing on its strength? CEE countries are positioned to take full advantage of the new technology and its opportunities. How could companies and governments take part in the hype around Vertical Farms and are these expectations reasonable?
Join our thought provoking discussions with regulators, technology providers, investors and agro-experts with insight and potential about the region from Poland, Czechia, Slovakia, Hungary and Romania.
Are Vertical Farms in the CEE - a way forward?
AGENDA
13:00 - 13:05: Welcome & Introduction
13:05 - 13:10: Marcell Kovacs - Founder and CEO at Maxellco (B/HUN)
Setting the stage: Why focusing on the CEE?
13:10-13:25: Dr. Michael Dent - Senior Researcher at IdTechX (UK)
The Global Perspective: The State of Vertical Farms Today
13:25-13:40: Emily Gee - Marketing Communications Manager at AeroFarms (USA)
Dreaming BIG: Cutting-edge Innovation from the US
13:40-13:55: James Lloyd-Jones - Founder and CEO at Jones Food Company (UK)
Sustainable Vertical Farming: Rain Water Harvesting
13:55-14:10: Alexandre Van Deun - Co-Founder at Urban Harvest (B)
Wrestling with Titans: Does size really matter?
14:10-14:25: Ares Ferrigni - CEO at Wallfarm (ITA)
Tackling Challenges: Automated Water Control
14:25-14:40: Questions & Answers, Closing Remarks.