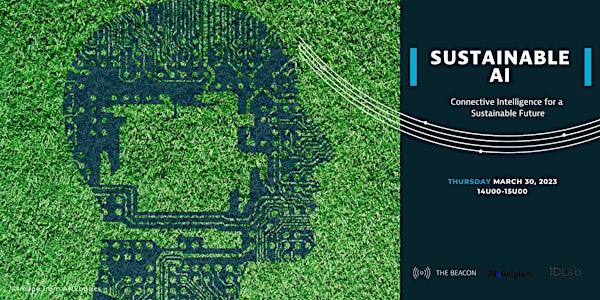 Belgian AI Week // Sustainable AI
Connective Intelligence for a Sustainable Future
Datum en tijd
do. 30 mrt. 2023 14:00 - 15:00 CEST
Locatie
The Beacon 7 Sint-Pietersvliet 2000 Antwerpen Belgium
Over dit evenement
PROGRAM
IDLab's Sustainable AI within broader ESG context // Erik Mannens
Industry4.0 example of Sustainable AI // Siegfried Mercelis
Social example of Sustainable AI // Lieven Bossuyt
SPEAKER
Erik Mannens, Director @ IDLab
Siegfried Mercelis, Program Manager AI Applications @ IDLab
Lieven Bossuyt, Head @ Lichtwerk
INFORMATION
Hybrid session (The Beacon Building and online)
The session is free and open to the public, upon registration.
Over de organisator
At The Beacon you'll be able to work, learn, network and develop tomorrow's technologies. Far from being just another business center, The Beacon is an Internet of Things and Artificial Intelligence community and the launchpad for your product. Our bricks and mortar are the cradle of an internationally connected IoT ecosystem, crafted and managed by a whole team.
- Innovation for industry, logistics and smart cities! -