About this Event

Tag along and get a plethora of Innovation Insights and a peek into our Milestone Validation Technique.
We'll share the collection of techniques and approaches that defined the way we're helping corporate innovation teams and booming scaleups! 🚀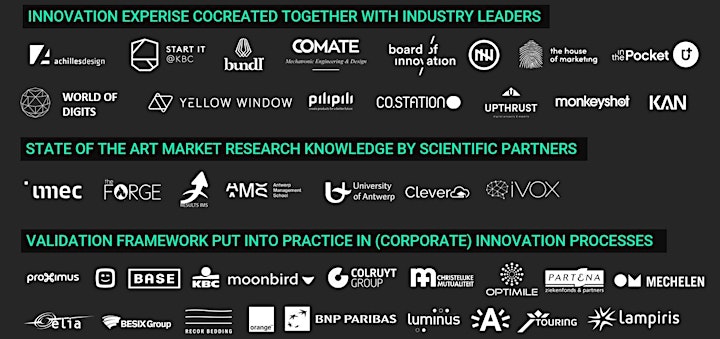 INTERESTING FOR YOU?
If you are currently part of an innovation team or thinking about starting your own company with a million dollar idea? This is the webinar for you!
Get the basics in validation methodology in under 60min.
BUFFL?
We're a tech scaleup in Innovation Validation and combine consultancy in a proven validation methodology with a practical data capturing tool to power-up your innovation process!
WHAT WILL YOU LEARN?
We'll start with an overview and intro of the Milestone Validation Methodology and share with you how we've put it in practice! We'll share tips and tricks that you can implement directly in your own context/challenge.
PRACTICALS.
22 September 2020
10h AM
You receive a few days in advance a weblink to join our webinar. Check your email.