Join us as we look at the turbulent era of the roaring twenties, and draw parallels to the 2020's.
About this Event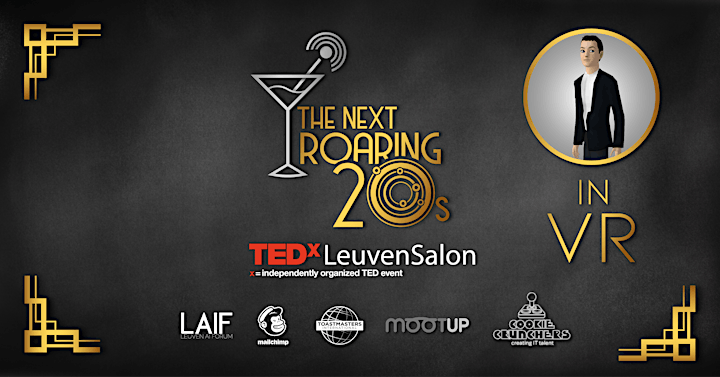 This event will be held entirely in virtual reality through the MootUp platform! All you need is a web browser, but if you have a VR headset, you can use it too! No installation is required, just click the link and go! Just like a physical event, you will be able to talk to other people, visit digital booths and more!
We have entered the new decade, this past year, with a great many problems. And while it sure is troublesome, it is not completely unprecedented. A lot of hot topics from today's world have shaken our society before. A century ago, the world experienced a decade of change, prosperity, turmoil and recovery. And we call this era The Roaring 20's.
During this new TEDxLeuven event, we will take a look into our possible future by drawing parallels with the past, to this special and turbulent era. Our expert speakers will touch on subjects like global health, equality movements, fake news and more.
Follow us on facebook, twitter and linkedin to stay informed about future updates!