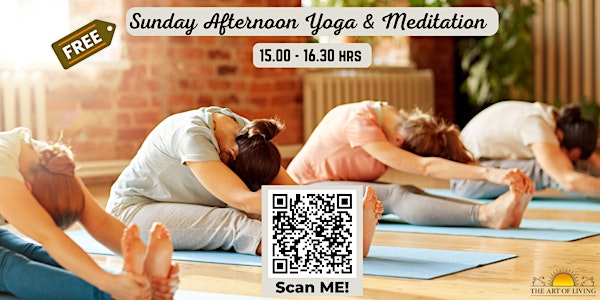 Sunday afternoon Yoga & Meditation Session
Discover the power of simple yet profound Yoga and Meditation, and start your week on a positive energy note
When and where
Location
Naamsestraat 74/apt 101 74 Naamsestraat #apt 101 3000 Leuven Belgium
About this event
Discover the power of yoga to relieve stress, ease anxiety and calm your mind in a free and interactive session.
About this FREE event: 90 minutes personalised session
Take a pause to breathe in some fresh air and let your muscles get a decent stretch, clear your mind, take the much needed rest with final relaxation (Yoga Nidra) under the guidance of our Yoga and Meditation expert.
100% Free and in-person session
In this free session, anyone and everyone inerested in finding the calm is welcome to join. You will learn how to harness the power of our own breath to find the much needed calm. You'll also learn about the tendencies of the mind, and experience a guided relaxation.
41 years of Experience
Learn from the pioneers of yoga, Breathwork and meditation techniques. Our experienced Art of Living instructors have helped us reach over 40 million individuals across 180 countries with the SKY breath meditation.