Dit evenement is afgelopen.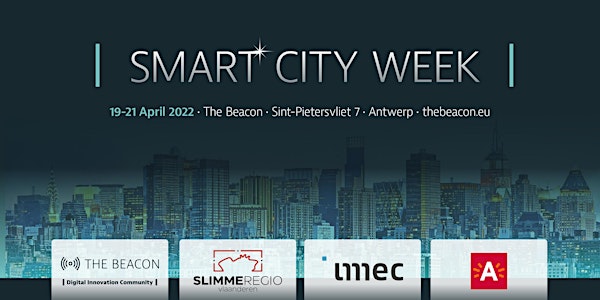 SCW: Digital Twins: Solutions for Governmental Data Driven Decisions
Digital Twins are great. But how can they be of use to local policy makers? We dive into potential business models for local digital twins
Waar en wanneer
Locatie
The Beacon 7 Sint-Pietersvliet 2000 Antwerpen Belgium
Kaart en routebeschrijving
Over dit evenement
Local Digital twins have the potential to improve decision making by offering a comprehensive, virtual representation of a city Additionally, they provide the opportunity to fuel new business models for companies to deliver benefits for Smart Communities
Yet, collaborations between public authorities and private companies are required to reach the full potential of Local Digital Twins. This session aims to unite policy makers and business through developing a shared understanding of the potential and challenges Local Digital Twins bring.
A typology of business models in Local Digital Twins, developed in the DUET European project, will be used as the storyline to showcase practical experiences from both public authorities and private companies. Additionally, a workshop will be held with the goal of having in depth interactions between policy makers and the private sector.
PROGRAM
The agenda will be the following:
- Welcome and introduction by the Beacon
- Decision Support Systems and Duet, by Koen Triangle and Lieven Raes
- Data-driven decisions in local governments: The current situation, By Maxim Chantillon
- GIM, By Vital Schreurs
- Urbanage, by Juanita Devis Clavijo and Jurgen Silence
(Break)
- Workshop on the challenges and collaborations
FOR WHOM?
This session is open to all interested parties, in particular representatives from cities, municipalities and other local governments, organizations and public institutions, as well as digital technology companies active in the development, maintenance of servicing of Digital Twins.
PRACTICAL INFORMATION
This is a free and publicly accessible event. We do charge a no-show fee of 50 EUR to registrants who don't show up, unless this has been timely communicated to the organization (24h).
This meeting will be held in English.
THE BEACON SMART CITY WEEK
The Beacon is the community for digital technology leaders. The Smart City Week is a concept in which The Beacons collaborates with other organizations to share knowledge about smart cities, inspire all stakeholders, and foster collaboration. For more information about the Smat City Week, please visit the website of The Beacon at https://www.thebeacon.eu