Description
"Customer Obsessed Retail"
In the past you just had to be customer oriented, today it's all about "customer obsession". Old wine in new bottles, or a genuinely new development? Inspiring speakers from large and small retailers, and from Belgium and further afield, share their take on what customers and customer relationships might look like in the future.
Main program
Timetable
10h00 - 11h00: Welcome
11h00 - 12h45: Part 1 - Customer obsession in a polarising world: striving to stand out
12h45 - 14h00: Lunch
14h00 - 16h00: Part 2 - Customer obsession: from old & new!
16h00 - 16h20: Talks, coffee & sweets
16h20 - 18h00: Part 3 - Customer obsession in a digital world
18h00 - 19h00: Talks, bites & drinks
---


Part 1 - Customer obsession in a polarising world: striving to stand out
Action
Sander van der Laan - International CEO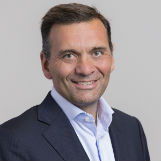 Action case study
Value retailing, a winning channel
Action is the fastest growing non-food discounter in Europe. In 25 years it grew from one small store in Enkhuizen to a European retailer with more than 1200 stores in seven countries. "Small prices, big smiles" describes the essence of what Action works for every day. How does it remain so successful in a world that is becoming increasingly digital? What is Action's secret?
---
Runners' lab
Koen Wilssens - CEO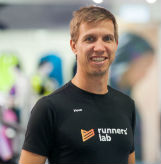 Runner's lab case study: where service and experience make all the difference

Is there room for a specialist Belgian shop dedicated to active runners? Is it possible at all to stand out in the face of fierce competition from international players such as Go Sport, Decathlon and Zalando? Runner's Lab proves that it is!
---
KnowledgeFlow
Bruno Koninckx - Founder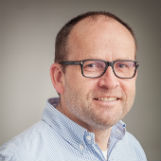 Being obsessed by your customer also means that you try to help your customer as well as possible with answering the questions he has. For this, you not only have to know the questions your customer has, but also what the right answers are. This was the starting point for KnowledgeFlow to develop a software platform that captures and prioritizes the questions your customers have, and subsequently add the right answers to these. Besides this, the platform can also be used to share product information amongst your collaborators in a very easy way. KnowledgdeFlow uses the same information to automatically generate mobile learning moments to train your staff. In this session, you will hear how Aveve, Bio-Planet, KBC and IDEWE have been using the platform.

---
Part 2 - Customer obsession: from old & new!
HEMA
Carla Velghe - Country Director BeLux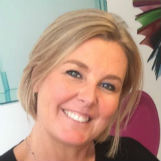 Case HEMA
"Hema is already 92 years old. After decades of good fortune, the financial crisis and the rise of e-commerce have hit the company hard. However, recently Hema has started growing again and the company now blossoms as before. What is the new magical formula?"

---
SCOOP store
Inge Wouters - Manager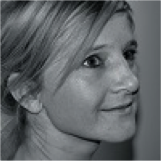 SCOOP store case study
How does an upcoming designer get his products into the shops? SCOOP store gives new designers and brands a way to reach the general public. SCOOP store, which acts as an omnichannel marketplace, currently has three physical shops and one webshop.
---
Qrf City Retail
Anneleen Desmyter - CEO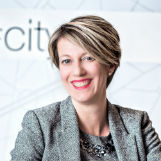 Anneleen Desmyter is CEO of Qrf City Retail. Qrf City Retail is active in the acquisition, redevelopment and rental of retail property with a focus on City Retail located in the so-called Golden Mile, the streets in the city center that are dominant in their catchment area.
During the RetailDetail Day she will present the nominees of the Qrf Retailer of the Year 2018 - 2018, Qrf Retail Sustainability 2018 - 2019, Qrf Best Newcomer in Belgium 2018 - 2019 & Qrf Webshop Awards Belgium 2018 - 2019. The winners will be announced during the Retaildetail Night on 29-11-2018.


---


Pitch: Toyalot
Sander Geysen - Co-founder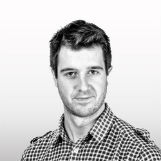 Pitch - Toyalot
Since November 2017 Toyalot offers the ultimate customer experience by focusing on the youngest amongst us. By offering educational wooden toys via a subscription model, the play corner (whether it's furnished by Toyalot or not) will always feel like a new adventure. Concrete this means that a new set of toys is delivered every 3, 6 or 12 months, while we take the old toys with us. No deprecated, environmentally unfriendly or incomplete toys. This way shopping with the family becomes an even greater experience.
---


Part 3 - Customer obsession in a digital world
Pitch: Spott
™
Vincent Nédée - Head of Sales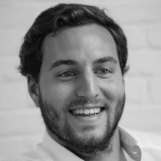 Pitch - Spott™
Spott™ is the reference for interactive and shoppable content; from well-known TV-shows to vloggers or other branded content. Spott™ is developing the best solution for every stakeholder in the market who wants to effectively engage their audience. By making content interactive, your audience is guided through every step of the conversion journey, from inspiration to engagement to action, with a real-time view on the ROI of every product & brand shown in the content.
More speakers will be announced soon.
---
Moderator
Gino Van Ossel - Moderator & Professor - Vlerick Business School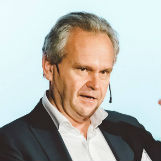 ---


Pre-events
We organize two pre-events. More info follows later. You can already register for one of the two pre-events and change your choice later, free of charge, when the full program is known.
Timetable
08h30 - 09h00: Welcome & breakfast
09h00 - 10h30: Presentations
10h30 - 11h00: Welcome main program



---
Pre-event 1
KAAI
Helga Meersmans & Ine Verhaert - Co-founders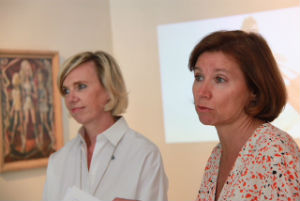 KAAI case study
After more then 25 years experience in retail and fashion, Helga Meersmans (ex-Managing Director Benelux and UK Wolford) and Ine Verhaert (ex CEO Veritas) decided to exchange their carreer and start up a new lifestyle brand for women on-the-go.
After indepth research and co-creation sessions, they developped a new bag concept which will be launched in August under the name KAAI.
---
Bpost
Erica Verzelen - Director Projects, Product Management & Development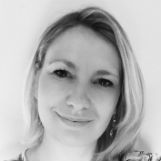 Ecommerce delivery: convenience is key
Convenience is the main reason consumers shop online.
Delivery is one of the key criteria on which the satisfaction of customers depends.
Clearly, the delivery process must be flawless. And consumers must be able to choose how, where and when they take delivery of their parcels. Which makes it so important that etailers join forces with a logistics partner that goes that extra mile.
More speakers will be announced soon.
---
Pre-event 2
Hoeked Doughnuts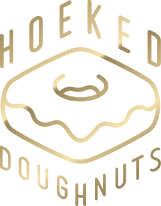 "After twenty years of baking and providing Belgium with tasty breads, pastries and cakes out of his three bakeries, Joris Verschelden got hungry for something new. The urge for a new challenge and a couple trips to New York and London was exactly what was needed for Joris and his partner Caroline to get HOEKED.
Beyond the constant search for improvement, testing new combinations and creations to sourcing the best possible ingredients, Joris and Caroline have taken their own approach to dough recipes. This has resulted in brioche-inspired mixtures and spelt & multigrain doughnuts, as well as the inclusion of red beets. Not only do these recipes stand for tasty and different doughnuts, they are also softer, fluffier and healthier ones. So DOUGHNUT WORRY AND BE HAPPY for HOEKED DOUGHNUTS don't just taste great: they are great in every possible way."
More speakers will be announced soon.
---
What's in it for you?
Best practices
Winning strategies
Networking
Experienced professionals on stage
---
Price
Regular - Main program: €545 (excl. fees & VAT)
Regular - Pre-event 1 + Main program: €545 (excl. fees & VAT)
Regular - Pre-event 2 + Main program: €545 (excl. fees & VAT)
---
Language
Most presentations are in Dutch
Slides in English or Dutch
---


Thanks to our partners
Main partner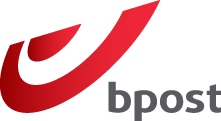 Business partners