Location
San Marco Village
31 Boomsesteenweg
2627 Schelle
Belgium
Sales Have Ended
Registrations are closed
Description
RetailDetail Congress 2018
The Future of Shopping - Belgian retail CEOs take the stage
RetailDetail presents something entirely unique: Belgian top-level retail CEOs will discuss their industry's opportunities and will debate on the matter.
What will the future bring for the retail, fashion, food, DIY and the media industries? Do not miss this remarkable knowledge and network event and learn from the industry leaders.
Main program
Timetable
16h00 - 16h45: Welcome/Appetiser
16h45 - 17h00: Seating
17h00 - 17h15: Opening congress

17h15 - 17h45: The Future of Food by Frans Colruyt

17h45 - 18h15: The Future of Fashion by Luc Van Mol
18h15 - 18h45: The Future of DIY & Homing by Erwin Van Osta
18h45 - 19h15: Break
19h15 - 19h35: Paneltalk - The Future of Shopping w/ Anja Maes, Carla Velghe & Helen Willems
19h35 - 20h05: The Future of Shopping by Jorg Snoeck

20h05 - 20h10: Recap
20h10 - 00h00: Walking dinner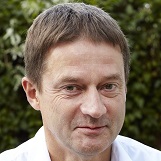 The Future of Food by Frans Colruyt (in Dutch)
(COO - Retail Colruyt Group)
---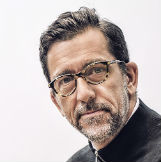 The Future of Fashion by Luc Van Mol (in Dutch)
(CEO - ZEB)
---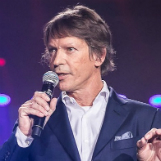 The Future of DIY & Homing by Erwin Van Osta (in Dutch)
(CEO - Hubo)
---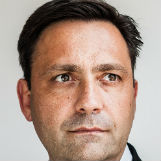 The Future of Shopping by Jorg Snoeck (in Dutch)
(RetailDetail)
---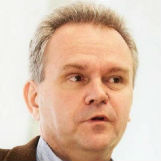 Moderator - Gino Van Ossel (in Dutch)
(Professor - Vlerick Business School)
---
The Future of Shopping - Panel Discussion (in Dutch)
As retail is not a male business, an all-female panel of CEO's will take the stage to debate on current retail trends and comment on the presentations. The panel discussion will be moderated by Gino Van Ossel (Vlerick Management School).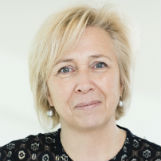 Distriplus (Di, Planet Parfum)
Helen Willems - Managing Director - Distriplus (Di, Planet Parfum)
---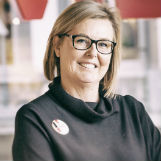 HEMA
Carla Velghe - Country Director BeLux - HEMA
---
FNG Group
Anja Maes - Creative Director - FNG Group
---


Pre-events
1. The Future of Digital hosted by Xplore Group
How digitalization enables retailers and brands to bring relevance to the customer: this is the central theme of our pre-event "The Future of Digital", hosted by Xplore Group. Inspiration guaranteed, with testimonials by leading retailers such as JBC, Bose, Multipharma and KinderenKoning. Come and learn from the best at this year's RetailDetail Congress, themed "The Future of Shopping".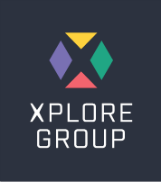 Timetable
12h45 - 13h10: Welcome (sandwiches, coffee & tea)
13h10 - 13h20: Seating
13h20 - 13h50: KinderenKoning
13h50 - 14h20: Multipharma
14h20 - 14h40: Craftworkz (Kinepolis)
14h40 - 15h00: Break
15h00 - 15h30: Bose
15h30 - 16h00: JBC
16h00 - 16h45: Welcome main program
Confirmed speakers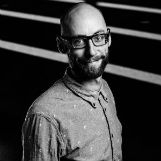 Moderator
Gunter Blanckaert - Independent Consultant in Service Design, Strategy & Innovation - Needle Strategy (in Dutch)
---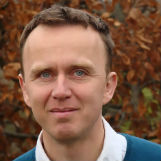 KinderenKoning
Mike Boon - Managing Partner - KinderenKoning (in Dutch)
How is KinderenKoning able to take advantage of marketplaces' success to expand its online reach?
KinderenKoning is a rapidly growing online retailer: the combination of its own web shop and the strength of marketplaces has turned it into a success in this challenging digital age. A combination of vision, experience and tools has turned threats into opportunities. Discover how you can use marketplace sales to become an international success.
---


Multipharma
Dirk Dussart - IT Architect Manager - Multipharma (in Dutch)
Kenny Rassin - Consultant - PHPro (in Dutch)
Multipharma goes phygital
Multipharma is the first company in Belgium to allow customers to make online reservations for prescription drugs, but it also sells parapharmaceutical and prescription-free medicine. Its website also provides additional features for 300 points of sales, thanks to a personal chat box and a continuous link to the local pharmacies. An omnichannel approach not only benefits sales, but also increases traffic to the pharmacies.
---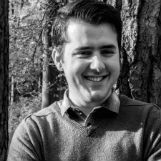 Craftworkz (Kinepolis)
Deevid De Meyer - Robotics & Chatbot Engineer - Craftworkz (in Dutch)
Interface of the future
The digital world has become ever more important to retail. Web shops, apps and next-day delivery has become an integral part of our daily lives, but what is next? New techniques like artificial intelligence allow us to engage consumers on a much more personal and human level in retail environments. The "interface of the future" goes beyond a screen, touchscreen, keyboard or mouse, but also translates into a broad range of intelligent devices all around us. This inspiring presentation will showcase the interface of the future's opportunities, backed by examples that have already been integrated at the industry's largest companies.
---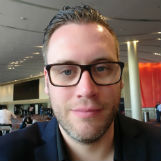 Bose Corporation
Diederik Bots - Manager Digital Delivery Europe - Bose Corporation (in Dutch)
How is Bose establishing a global omnichannel enabled digital platform?
Bose corporation transformed from regionally managed e-commerce to one global digital platform during a massive program that took close to 3 years to complete and had more than 100 IT resources involved in the US & Europe. How did we succeed and what have been the lessons learned? Apart from being used as on online shop for our B2B & B2C customers, the platform is now being configured to provide a full omnichannel shopping experience for our B2C customers.
---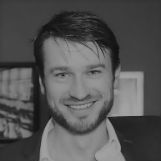 JBC
Lode Van Laere - Chief Omnichannel Officer - JBC (in Dutch)


---
2. The Future of Marketing (hosted by RetailDetail)
Confirmed speakers
Timetable
12h15 - 12h45: Welcome (sandwiches, coffee & tea)
12h45 - 12h55: Seating
12h55 - 13h00: Introduction
13h00 - 13h25: RetailRebels - Myrna Moorthamer & Arjan Leest
13h25 - 13h55: Symeta (Colruyt Group) - Bart Blondelle
13h55 - 14h20: Flexmail - Michelle Dassen
14h20 - 14h45: Break
14h45 - 15h20: bpost - Thierry Moubax
15h20 - 15h55: Duval Union - Carole Lamarque
15h55 - 16h00: Recap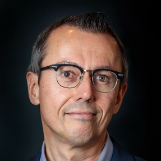 Moderator
Stefan Van Rompaey - Editor-in-Chief - RetailDetail (in Dutch)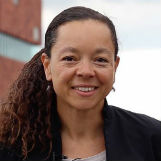 Duval Union
Carole Lamarque - Founding Partner - Duval Union (in Dutch)
Innovative Marketing expert & author of 'INFLUENCERS' & new 'UNFAIR advantage'
Carole Lamarque is an expert in innovative marketing and also a Founding Partner at Duval Union. She has also amassed twenty years of experience in extremely competitive markets and has provided marketing for companies like Shell, Proximus, Sanoma Media and Telenet.
---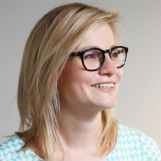 Flexmail
Michelle Dassen - Business Unit Manager - Flexmail (in Dutch)
How to make your email marketing boom after GDPR?
Consent is cool. GDPR should be seen as a very positive step: It's an opportunity for good marketers to continue doing positive work in a way that puts people and their concerns at the forefront. It also means marketers will have to work harder to earn attention and gain the right to communicate with people on an ongoing basis. But hard work won't be enough: marketers will be forced to up their game and become more creative if they want to succeed.
---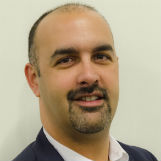 Symeta
Bart Blondelle - Direct Mail Expert - Symeta (Colruyt Group) (in Dutch)
A tale on how the classic mailbox beats the binary speed of an e-mail or social message.
In a world of digital touch points and optimization of the customer interactions, an old-school postcard stands out as one of the most effective customer communications.
The latest developments in analytics, IT and technology have made it possible to step up the game for direct mailing. Delivering great experience along the customer journey, resulting in near unbeatable results in sales.
---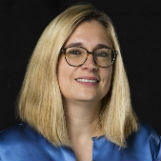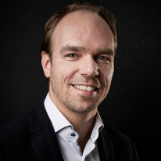 Retail Rebels
Myrna Moorthamer - Retail Rebel (in Dutch)
Arjan Leest - Retail Rebel (in Dutch)
Sell what people want, not what you have.
We live in a time of total digital acceptance. Consumers can buy anything, anywhere, anytime and the digital giants like Alibaba and Amazon are changing our retail landscape radically. Their weakness is they only focus on transactions. Myrna and Arjan will give you 10 tips on how to beat them by making better use of the assets that you already have.

"Don't fight a battle you can't win, but win the battle that you don't have to fight!"

Let them inspire you!
Come listen to the Retail Rebels.


---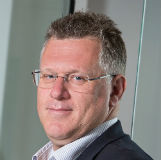 bpost
Thierry Moubax - VP Marketing, Product & Pricing Europe - bpost (in Dutch)
The Future of E-commerce
The future is bright for everyone involved in the ecommerce game. Because one thing is for sure, this environment will never stop to change and evolve. Technologies improve, product variety will broaden, delivery times and methods will get better and even more focused on customer convenience. E-tailers are supposed to invest constantly and stay ahead of the curve.
But what should you be implementing in your own business in order to gain a greater piece of the pie?
---


3. The Future of Technology (hosted by Sentia)
The impact of technology in retail is considered as the biggest game-changer of all, with the current technologies affecting small, medium and even retail giants.
The technological challenges involved, include the ambition to evolve and align technology with people, process and culture, and ultimately decides the successful implementation to produce more efficiency, effectiveness, advantage and profitability.
The future offers new opportunities, making technological vision and investment essential, not just for the success, but for the survival of the industry.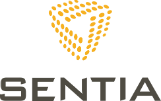 Timetable
13h45 - 14h15: Bart De Waele - Digital Agency Wijs
14h15 - 14h45: AWS/Beslist.be - Ted van Dongen

14h45 - 15h00: Break
15h00 - 15h30: Microsoft - Paulo Da Silva
15h30 - 16h00: Fun - Gauthier Vervaeke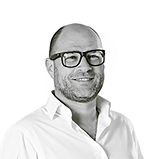 Moderator
Peter Snauwaert - Business Development Manager - Sentia (in Dutch)


---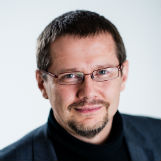 Digital Agency Wijs
Bart De Waele - CEO - Digital Agency Wijs (in Dutch)
The Robot Marketeer: will artificial intelligence & machine learning replace humans?

Passionate about internet, new technology, communication, transhumanism and entrepreneurship, Bart will be talking about the impact of technology and the future role of artificial intelligence & machine learning and delivers valuable insights how to integrate new technology in your business.
---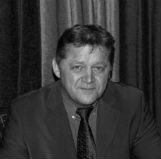 Amazon Web Services Case
Ted van Dongen - CTO - Beslist.be / Beslist.nl (in Dutch)
Business growth, enabled by Technology
Being active in "Business Technology", the field where (Information) Technology is used to enable the primairy business processes of organisations, since 1980, Ted worked as an executive with many different companies (e.g. Veronica, TMG, Ziggo, Werkspot.nl, Relatieplanet.nl, "The New Motion", beslist.nl) that needed technology to improve their businesses.
By the case of Beslist.nl and Beslist.be, Ted will be talking about the transition of its primairy business model from "advertising" into "transaction"; changing its business processes accordingly; implementing the new "privacy & security"-law requirements; growing in size, growing as an organisation, adjusting on a daily basis.
Change by technology is permanent and should be embedded in organisations so "business development" and "technical excellence" go hand in hand, to flexibly move into the desired business directions.
---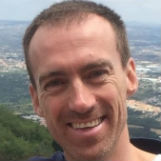 Microsoft
Paulo Da Silva - Retail and Consumer Goods Solutions Specialist - Microsoft (in English)
Empowering Digital Transformation in Retail & Consumer Goods
Paulo Da Silva is a Principal Solutions Specialist working with the biggest Retailers and Consumer Goods companies, across Western Europe, helping them to fundamentally change the way they do business. After spending more than 15 years in the software industry, Paulo believes that times have never been so exciting and challenging as the pace of innovation has never reached comparing levels. Digitalization is now clearly presented in our lives daily and has never been so important for human beings. Enterprises are obliged to embrace it.
Paulo has collaborated with the likes of Primark, H&M, Zara, IKEA, El Corte Ingles, Dufry, Philipp Morris in projects that have spanned from Operations, Marketing, Sales and Finance departments and will be talking about the ever changing World of retail. For example, the modernization of the internet of things, advancements in tech and the cloud have made it possible to digitize everything and provide a plethora of information. Customer relationships are no longer purely transactional – now, thanks to the interconnectivity of brick and mortar stores and the rise of digital, customers are becoming brand ambassadors, empowering retailers and CG organizations to create a reciprocal relationship with their customers, placing them in the center of their strategies. Today Retailers and CG companies can experiment, learn, and respond with intelligent systems that provide benefits such as business insights, predictive analytics, and machine learning.
How important is it to transform to adapt these new approaches?
---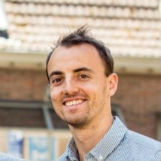 Fun
Gauthier Vervaeke - E-commerce Manager - Fun (in Dutch)
Small team, big results: how smart technology boosts our online growth
In five years' time, the digital team at Fun has evolved from a project on the side to the company's main growth stimulator. From the start until now, the team consisted of five motivated colleagues who, by implementing the right technology and tools, got smarter, faster and pretty damn efficient. This is only possible by picking the right battles and swallowing some pride along the way. In this short presentation, we want to show you how we get the most out of a small team, the technology we use right now and what we'll be using tomorrow.
---
The following retailers will participate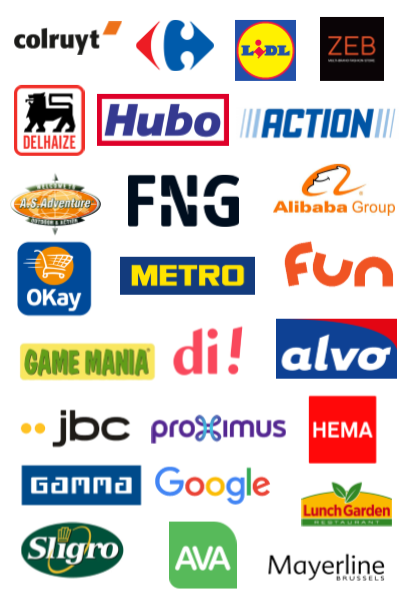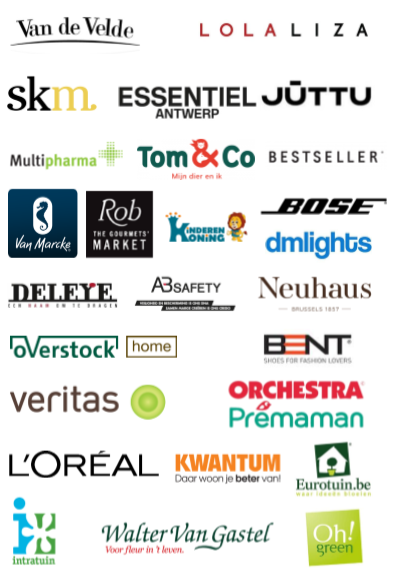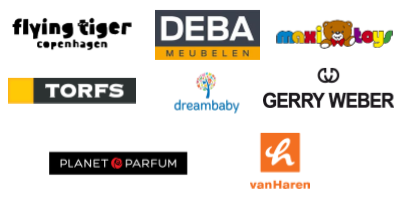 ---


Thanks to our partners
Main partner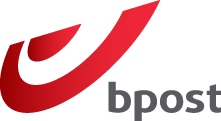 Business partners