What if your breakthrough success, everything you want, is right here in front of you and within reach? Would you go for it?
About this Event
✓ Are you stuck because you doubt yourself and let fear hold you back?
✓ Are you too much of a 'realist' to dream big?
✓ Do you feel like there's so much more you can be, do and have?
✓ Would you like to feel strong and confident in any given situation?
Let me tell you one thing: You are NOT lacking in talent or capability. You are a goldmine of potential and giftedness! But unless you learn how to break free of what holds you where you are, then breaking through to higher levels of success remains out of reach! How awful is that?! You have what it takes right now to step into your best version, and yet you are stuck or have plateaued to the level you're at now!
So ... Are you ready to break your own limits, crush your fears and outgrow yourself to live the best life you deserve?
In the upcoming Masterclass I will teach you:
✓ What Limiting Beliefs are and where they stem from
✓ How to liberate yourself from the mental prison you've locked yourself in and tap into your inner wisdom
✓ How to fast track your results through understanding the power of your mindset and attitude – this is the power tool kit for life!
You absolutely can break the hopeless cycle you feel at times and live a happier and more fulfilled life of abundance. It is just a decision away.
Register now and start the most important relationship of your life – with YOURSELF!
Cheers to a more confident, happy and successful you!
Who is Karen Volckaerts?
Karen is an authentic, daring, empathic woman with ambition who is the leader of her life and helps others to do the same. Having dealt with trauma and adversity, she managed to embrace her feminine energy, harmonising her yin & yang, living life on her own terms.
She is a certified Life & Business Coach, pragmatic with a spiritual twist and the creator of the 'Level Up!' Leadership Programme for Women. She holds a Master in Linguistics and Intercultural Communication from the University of Antwerp. As a 'wanderluster' who held different (international) HRM-positions, after 10 years - and surviving a terrorist bombing, she decided to leave the corporate world behind and embrace her mission of helping women to let go of the need for approval, to break through that inner barrier, claim their authentic power and step into the person they are meant to be.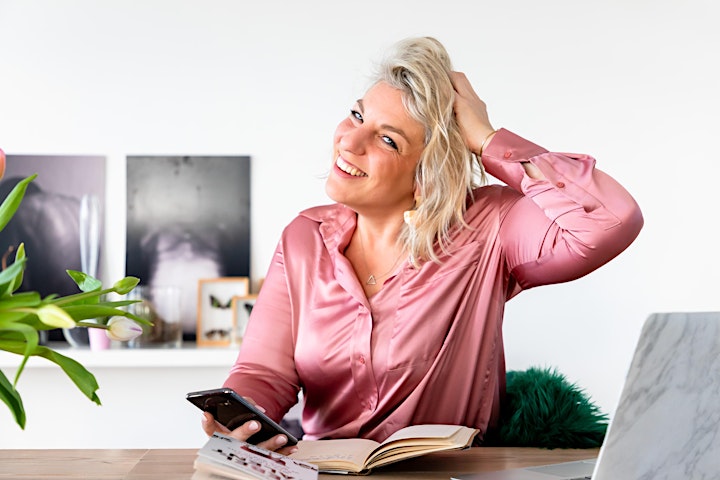 Testimonials
"Karen is a grounded, empathetic, intelligent woman, whose empowering character speaks volumes. She knows how to move others and get them into motion. If you want to make a real difference in your own life, get to know Karen and her approach and programs." - Katrien Driesen, Belgium
"Karen is an incredibly intuitive, sincere and pragmatic coach. She is a wonderful listener who helps to bring your vision to life. The way she assisted me in developing my ambitions, thinking through the next steps and managing my then situation while pursuing a new one, was extremely helpful. Thanks to her I was able to put all my fears aside, quit my full time job and take my side hustle to the next level. Now I own 2 businesses. Karen sees the best in you and puts your own strengths and passions to work. I'm very grateful to have had her by my side during a professional challenging period when I needed somebody to call me out on my self-sabotaging habits." - Alma A. Aguilera, Mexico
Are you the woman that:
✓ Deep down knows she is capable of a lot more
✓ Has ambition, whether it is on a personal and/or business level
✓ Often has trouble to ALLOW things to happen, to ALLOW to let go of control
✓ Is open-minded
✓ Wants to break through self-limitations and become more confident & less fearful
Then you should most definitely not miss this session, which will - in a lovely way - kick you into a new you, ready for 2021!