Description
Postponed • RetailDetail People Congress 2020
Due to the coronavirus, we are forced to postpone the RetailDetail People Congress from April 28, 2020 to a later date.
Purchased entrance vouchers will of course remain valid for the new event date. We will inform you quickly about the further progress. #takecare
---
HR Transformation in Retail

Digitisation, the need for efficiency and a greater focus on well-being at work: these three factors radically are changing the role of HR in retail businesses. In a tight labour market, the emphasis when recruiting people becomes convincing people. Digital tools are breaking through, artificial intelligence is emerging, new forms of remuneration are emerging, burn-out prevention is becoming a priority. How do retailers deal with this new reality in their HR strategy? This congress explores the opportunities that an HR transformation has to offer retailers.
---


Speakers


Jonathan Cops - Manager Talent Development - Carrefour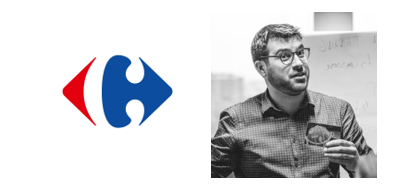 HR transformation in Retail
In 2019, Carrefour Belgium equipped its 8000 employees with a smart device, implemented the new SAP Succesfactors HR platform, 'google-ized' its office applications, digitalized its recruiting and onboarding processes, its trainings, its ordering systems, and & and & and…
A high paced continuous change for the organization and the people creating that organization. A never ending story about new technology, new roles and processes. But for sure … the biggest change lies in changing the human behavior of our people.
• How could we create a positive mindset about the digitalization of their working environment?
• How could we develop basic digital competences to cope with these challenges?
1 year before this digital wave, we engaged all our employees in a Digital Academy.


---
Charlotte Meiresonne - Human Resources Manager - Accent Jobs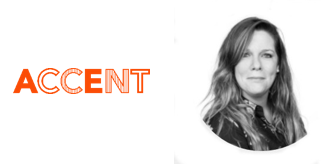 Committed employees ensure satisfied customers.

But how do you ensure committed employees?

When someone feels emotionally connected to the company's vision and strategic goals they are a truly committed employee. That is why it is crucial to communicate the vision and goals of the company in an inspiring and clear way throughout the organisation.
Charlotte would like to guide you along the path they took within Accent, in the hope of inspiring you to introduce a dream statement within your own organisation.

---
Peter s'Jongers - Founder & CEO - Protime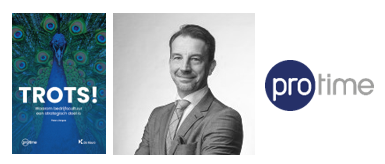 Proud! Why corporate culture is a strategic goal
There is a lot of untapped talent on the workfloor. This is one cause of the low engagement figures found in studies time and again. At Protime, they strongly believe in developing talent and in their employees' ambitions. Because they are so proud of their employees and their culture, Protime has summarized the story in a book. A story about a corporate culture that is more than just a one-off campaign. A corporate culture that allows them to find, captivate and retain employees. This book is meant for any company that wants to grow, not at the expense of its people, but thanks to its people. For any organization that wants to move forward. For any business leader or manager who recognizes the importance of corporate culture and is looking for tips on how to get started. For anyone who no longer believes in large hierarchical structures.
During this presentation, Peter looks forward to giving you some insights and useful tips to further develop your own corporate culture.
Protime will donate a copy of the book to all participants at this event.
---
More speakers will be announced soon.



---
What's in it for you?
Best practices
Winning strategies
Networking
Experienced professionals on stage
---
Price


Retailers: €275 (excl. fee & VAT)
You can request your discount code by sending an e-mail to info@retaildetail.be. In the email, please make sure you include your company name and the name of the persons for whom you would like to apply for a discount. You will receive a response within a working day.


Non-retailers:
Early Bird: €445 (excl. fee & VAT)
Regular: €545 (excl. fee & VAT)


Early Bird tickets available until 23 March 2020


---
Language
Most presentations are in Dutch
Slides in English or Dutch
---


Timetable
09h30 – 10h30: Welcome
10h30 – 12h15: Keynotes part 1
12h15 – 13h15: Lunch
13h15 – 15h00: Keynotes part 2
15h00 – 15h30: Talks & drinks
15h30 – 17h00: Keynotes part 3
17h00 – 18h00: Talks, bites & drinks
---


Relive the previous edition


Watch the aftermovie of the previous edition here.

---
Powered by