A creative laboratory for art-based learning and storytelling - for individuals and teams (with ideas from India and Uruguay) (NL/E)
About this Event
This workshop is participant-driven. We will communicate in art, and in Dutch and/or English.
This workshop is a creative laboratory for self-liberation and self-development, through dialogues and group-based collective interactions with creativity, art and stories.
This workshop uses methods and insights taken from universal constructivism (Joaquín Torres-García,1874-1949), outsider art or art brut (Jean Dubuffet, 1901-1985) and art-based learning (Rabindranath Tagore, 1861-1941).
Building on the principles of outsider art ("art brut"), that everybody can paint, act and tell stories, we push the boundaries of our selves and the environments in which we live and work.
During this workshop, the participants will draw and paint - alone, in dialogue and in group. We work with crayons, pastels, sharpies and acryclic paint - on paper and on canvas. The purpose of drawing and painting is to find means to feel the otherwise unfelt, to sense the otherwise unsensed, to express the otherwise unexpressed. Based on drawings and paintings, the participants will then exchange stories - their stories, perhaps, but more likely each other's stories.
During this workshop, the participants uncover altogether new possibilities - for themselves, their lives, their place in a family, community or team.
During this workshop, the participants discover that all humans possess a universal visual language, while all of us also have a visual language of our own.
During this workshop, we don't just practise - we also look at the why and how of what we are doing - essentially sharing the skills necessary to work with this method with one another - turning us not only into practitioners but also into facilitators of the method for our own environment of life or work.
After this workshop, participants go home with new insights in a common and personal visual language, new means to express to inexpressable, new means to communicate with themselves and with others, a new language in which to express honesty and authenticity, a new grammar with which to engage in dialogue and conversation with others.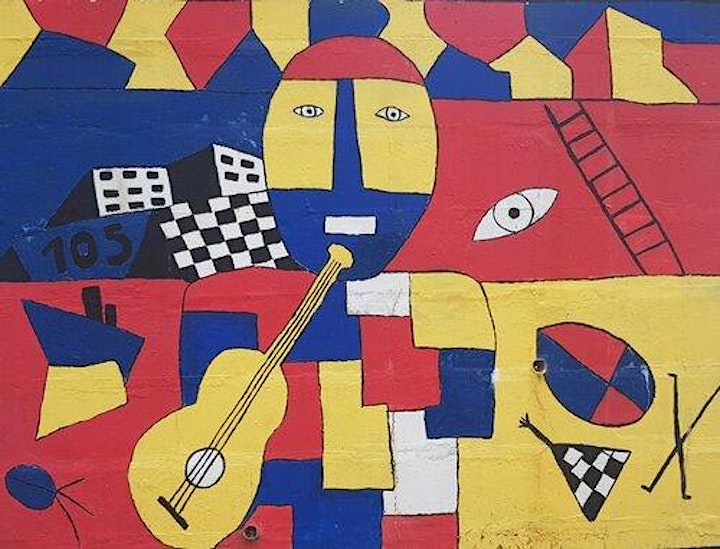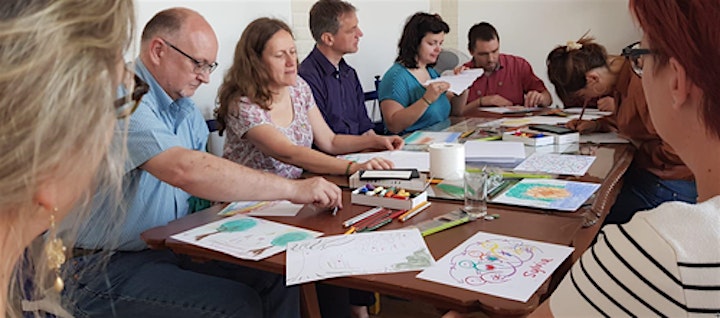 This workshop is offered at the facilitator's home: a heritage house in Berchem, Antwerpen - built in 1909 and listed as a heritage site for its remarkable neo-Moorish interior and walled garden.
Have a look here to know what to expect.
For lunch, we will cook and eat together - a choice of Indian vegetarian food.
Look forward to warm hospitality, but no corporate luxury.