Dit evenement is afgelopen.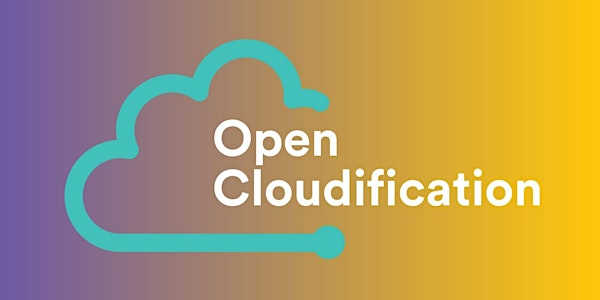 Open Cloudification - The Beacon information session
Information session for The Beacon Community and interested companies on the use of Open Cloud systems
Datum en tijd
di. 28 feb. 2023 10:00 - 12:00 CET
Locatie
The Beacon 7 Sint-Pietersvliet 2000 Antwerpen Belgium
Over dit evenement
In collaboration with Imec and LSEC, The Beacon will run the research, development and dissemination program called "COOCK Open Cloudification". This objective of this government-backed programs is to provide knowledge, experience, examples, tools and guidance related to the use of open cloud technology, to accelerate the adoption of these technologies.
By organizing a series of inspiration sessions and workshops, but also by developing whitepapers, a knowledge database, a toolkit and a sandbox environment, COOCK Open Cloudification will contribute to the adoption of open cloud technologies in Flanders.
More on the program: https://www.opencloudification.com/
PROGRAM
The objective of this session is to assess the maturity, the interest, the questions and the opportunities of a limited number of companies, with respect to open cloud technologies. In this small, focused and online workshop, the COOCK Open Cloudification team will address the questions of the participants, and co-create joint activities to increase the knowledge of open cloud technology (or specific aspects thereof), and to define and support tests and POCs.
The webinar will address the following topics:
Challenges and opportunities of Open Cloud Technologies
Open Cloud for Edge Computing
How to experiment with Kubernetes using Tengu Labs
To prepare for this session, we would recommend filling out the Maturity Assessment Tool (5 min. work) on the website (https://www.opencloudification.com/opencloudification-project/opencloudification-asks/opencloudification-open-cloud-maturity-assessment/). The website contains valuable information regarding open cloud components, logic and use cases.
FOR WHOM
This will be a technical seminar, so we're aiming to gather senior technical profiles (e.g. senior engineer) that have an understanding of the general business of their company, but also a thorough understanding of (open/proprietary) cloud, serverless, on-prem or similar disciplines.
Over de organisator
At The Beacon you'll be able to work, learn, network and develop tomorrow's technologies. Far from being just another business center, The Beacon is an Internet of Things and Artificial Intelligence community and the launchpad for your product. Our bricks and mortar are the cradle of an internationally connected IoT ecosystem, crafted and managed by a whole team.
- Innovation for industry, logistics and smart cities! -