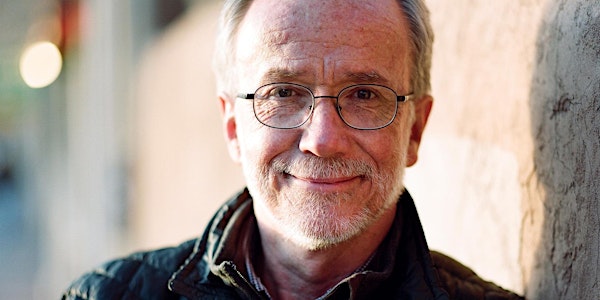 Online Systemic Workshop "How do you want to be loved?" with Bill Mannle
Event Information
Refund policy
Contact the organizer to request a refund.
Eventbrite's fee is nonrefundable.
Online Systemic Workshop "How do you want to be loved?" with Bill Mannle
About this event
In oktober 2021 organiseerden we met Bill Mannle de Systemische Masterclass "The Mysterious Life of the Heart: Passion, Love & Longing" in the Heerlijckyt van Elsmeren. Een magische en transformerende ervaring voor alle deelnemers!
Om deze ervaring voor een bredere groep deelnemers toegankelijk te maken, hebben we hem op woensdag 18 mei online uitgenodigd om de onderzoekende online systemische avond workshop: 'HOW DO YOU WANT TO BE LOVED?' te brengen.
Bill leidt deze avond vanuit zijn huis nabij New York. Welkom!
ABOUT THE WORKSHOP:
Our coaching psychological work has to do with FEAR, while our spiritual work had to do with LOVE. Fear excludes and says, NO. Love, however, includes and says, YES!
Ones fear is always built around ones resistance to letting go. Because fear contracts around itself, it works to shrink the size of your world. Love, however, works to expand it. 
Whatever you're fearfully resisting in life, it also fearfully resisting you. Whatever you are saying 'no' to in life, is also saying no to you.
Consequently, when you're not fighting yourself as you truly are, then you're much less likely to be fighting others as they truly are. 
Our primordial fear is not of being hated. In fact, it's just the opposite. Our primordial fear is actually of being loved so completely that our experience of separation from others will dissolve and we'll disappear.
When Bill Mannle would ask his clients, "How do you want to be loved?" there is often followed a pause, a slight shutter in the body, a deep sigh, and sometimes tears. He is particularly interested in that pause. He wants to know what happened in the asking and the 'gap" that followed; in the exquisite raw emotion that said, "See me".
In this online workshop we will explore through rituals, exercises, and constellations the 'HOW' and the 'WANT' and what happens in your body and heart when you allow this question fully to settle.
It is an invitation to a more in-depth, and perhaps a necessary conversation of what keeps you seeking what you never received and the stories you tell yourself to make sense of your life. 
And as a professional, do you seek acceptance, approval, and love from your clients, your boss, your team members? Is the need to be "seen" to "belong" woven so tightly into your work ethic and ideas of success, making it indistinguishable from your family programming? 
Some people say that love is unconditional. But is this the case for you? Can it really free? It seems that that there is almost always an expectation attached. Something wanted in return. They want you to be happy,  and in that respect makes you are responsible for the happiness of others because they won't be happy unless you are... Do you want this responsibility? Do you want to give this responsibility to the ones you love..?
PRACTICALITIES
Our virtual door opens at 19u. The workshop starts punctually at 19:30hrs and ends around 22hrs. Afterwards you can chat with Bill and the other participants till 22:30hrs.
You will receive the zoom link immediately after registration.
The workshop language is english.
ABOUT BILL MANNLE:
Bill Mannle, LMFT is a Gestalt and Marriage & Family Therapist in private practice in Connecticut, USA. He has been involved with Family Constellations since 2003.
Interested in Constellation's ever-expanding form, he is exploring its deeper spiritual, heart opening nature, and the affects along the path.
 As an international trainer and facilitator Bill has conducted seminars in Connecticut, New York, California, Germany, Denmark, Australia, Mexico, Spain, Belgium, Brazil, Canada, & Croatia. Since 2018 he has an ongoing training program in Shanghai China. 
In October 2021 he visited Belgium and we organised with him the 2-day Masterclass "The Mysterious Life of the Heart: Passion, Love & Longing" in the Heerlijckyt van Elsmeren. It was a magical and transformative experience for the participants. 
More info?  http://billmannle.com/
Would you like to meet Bill in a virtual way and hear him speak about Systemic Constellations, the Power of the Heart, Rituals, Poetry ánd the past masterclass in October 2021?Then just watch this Youtube interview  made prior to the masterclass last year: https://www.youtube.com/watch?v=URRBHg1Yeh4
Date and time
Location
Refund policy
Contact the organizer to request a refund.
Eventbrite's fee is nonrefundable.