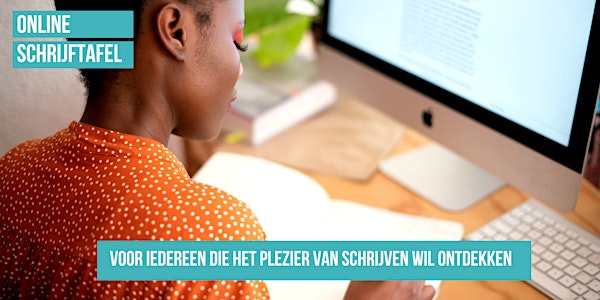 Online Schrijftafels
Lijkt het je leuk om in je eigen omgeving toch samen te schrijven? Dan zijn onze online schrijftafels echt iets voor jou!
Date and time
Tuesday, April 18 · 10am - 1pm PDT
About this event
Tijdens onze online schrijftafels kun je in je eigen omgeving toch samen schrijven. Het concept is simpel: het eerste deel bespreken we samen welke thema's rond antiracisme en gelijke kansen in de actualiteit meer aandacht verdienden, of net niet. Nadien schrijf je zelf vijftig minuten aan je eigen tekst, of dat nu een (dag)boek is, een artikel, een opiniestuk, poëzie, ... Tot slot maken we graag tijd om in groep na te praten over wat er leefde tijdens het schrijven, of een stukje voor te lezen, maar dit is niet verplicht.
Wanneer? Elke derde dinsdag van de maand.
Waar? Via Zoom
About the organizer
Kif Kif is een interculturele beweging die strijdt voor gelijkheid en tegen racisme. Kif Kif bouwt mee aan een solidaire, democratische en interculturele samenleving. Via kritische, sensibiliserende, interactieve en educatieve initiatieven geeft Kif Kif mensen de instrumenten in handen om een andere stem te laten horen in het maatschappelijk debat over de interculturele samenleving. Kif Kif versterkt op die manier actief individuen en groepen die uitgesloten worden van grondrechten of die gediscrimineerd worden. We ondersteunen hen zodat ze zich gesterkt voelen om op te komen voor hun rechten.