Dit evenement is afgelopen.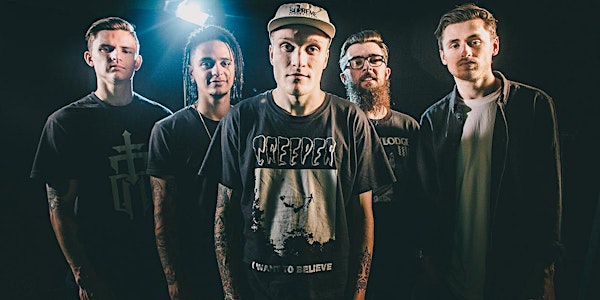 MCLX presents Neck Deep
JONGER DAN 16 MET OUDER OF VOOGD
Locatie
Kavka Zappa
August Leyweg 6
2020 Antwerpen
Belgium
Restitutiebeleid
Geen refunds
Uk Pop Punk heroes Neck Deep present their latest album "All Distortions Are Intentional".
Over dit evenement
On the heels of the trio of records that turned them from underground heroes to breakout stars, All Distortions Are Intentional is the biggest and boldest step yet in the creative evolution of Neck Deep.
No mere collection of songs, All Distortions Are Intentional is conceptually rich, with themes of disconnection, existential confusion, and the search for meaning. The album tells the story of a loner named Jett, who lives in a place dubbed Sonderland, a combination of "Wonderland" and the somewhat obscure word "sonder": the realisation that each random passerby is living a life as vivid and complex as your own, with their own ambitions and worries. "It's that strange existential realisation that you are not the entire world," explains singer Ben Barlow. "Everyone around you feels and lives the same way that you do. You're just an extra in their story."