Description
Haal jij geen voldoening meer uit je job, leven, relatie?
Heb je veel ideeën, veel plannen, maar kom je er maar niet aan toe?
Heb je het gevoel dat er iets veranderen moet, maar weet je niet goed wat?
Wil je graag iets doen wat meer bij jou past?
Maar vind je het eng om een stap te zetten?
Wil je ook krachtige keuzes maken?
Leven en werken op jouw manier?

En wil je daarnaast in contact komen met gelijkgestemde, ambitieuze dames? Dames die ook hun eigen succes actief achterna streven?

Kom dan naar de Masterclass Vrouwelijk Leiderschap op 24 augustus 2017 te Hasselt.

In deze interactieve class:
★ Krijg jij de tools om dichter bij jezelf te komen, in balans te zijn en je focus te bewaren
★ Leer je wat jou tegenhoudt en hoe je dit kan overwinnen
★ Heb je een formule om snel en makkelijk jouw "Spot of Greatness" kan gaan ontdekken
★ Leer je welke twee belangrijkste stappen je direct moet nemen om jouw doorbraak te realiseren

Tijd:
18.30 - 19.00 uur Inloop
19.00 - 21.30 uur Masterclass Vrouwelijk Leiderschap
21.30 - 22.00 uur Uitloop / netwerken
Bijdrage: 15€ + BTW

Locatie: Corda Campus Hasselt 1. Het is gratis parkeren voor het gebouw.

BONUS: gratis 1-op-1 Strategie Sessie
Tijdens de masterclass verloten wij een beperkt aantal persoonlijke strategie sessies. Deze zijn voor de gepassioneerde onderneemsters die echt het verschil willen maken. Hierbij krijg je de meest waardevolle en krachtige tools, inzichten die je verder gaan helpen in jouw leven en/of business.

Aantal reacties van de vorige inspiratiesessie:

"Ik ben ontzettend geïnspireerd! Wat een prachtige, unieke ervaring".
"Een inspirerende bijeenkomst. Bracht alles samen waar ik naar op zoek was en meer."
"In één woord WOW! Wat een fantastische presentatie. Inspirerend met een hoofdletter 'I'."
"Vanavond naar de inspiratiesessie Vrouwelijk Ondernemerschap geweest in Huizen. Wat een bijzondere avond..inspirerend, bijzonder en interessant. Yulia heeft deze avond vol passie, toewijding en energie ingevuld. Ik heb er erg van genoten en kan het iedereen aanraden."

Mocht je niet kunnen komen, geef dan svp je ticket door aan een vriendin of collega-onderneemster. Of stuur ons een bericht naar yulia@yuliastark.com

We hebben maar beperkte tijd en plaats tijdens deze avond. Dus je krijgt onze meest waardevolle en krachtige tools, inzichten en technieken die je gaan helpen om een gelukkige, zelfzekere vrouw te zijn en van je onderneming een succes te maken.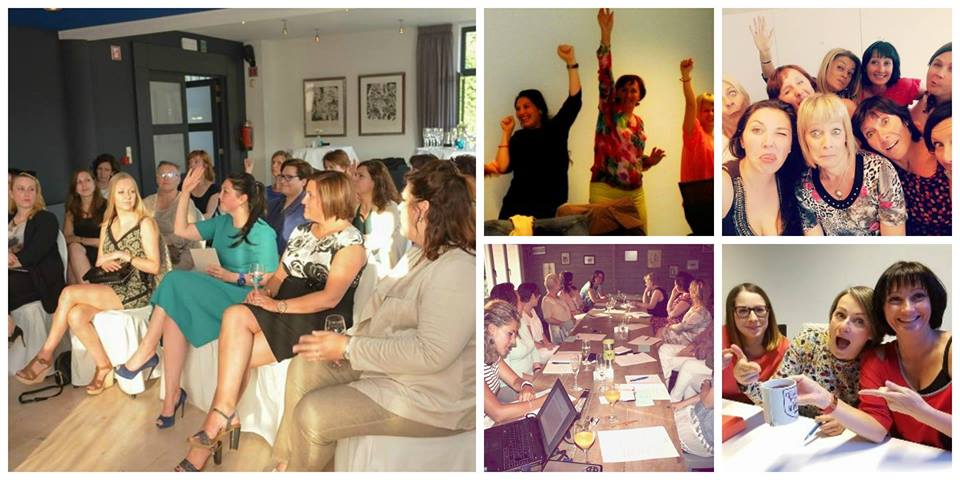 Daarnaast kom je in contact met
gelijkgestemde dames

. Het wordt daarom vooral een hele leuke girlsnight.
Dus wees er snel bij!


We hebben nog maar een beperkt aantal plaatsen over. Op = Op.