Learn how to scale and leverage LinkedIn for your Sales with Erendiz Ates and Michael Humblet
About this event
Welkom tot het grootste LinkedIn event voor sales in België. LinkedIn is een heel grote opportuniteit om uzelf en uw firma digitaal te schalen zeker op het gebied van lead generatie. Er is een enorm onderbenut potentieel om prospecten te bereiken op LinkedIn. Helaas de meeste verkopers die wij bezig zien hebben hulp nodig om hier succesvol mee te zijn. Ze doen alle klassieke fouten: te kort door de bocht, te vlug willen verkopen, gemakkelijk te negeren berichten sturen etc. Om dit eens en voor altijd op te lossen hebben 4 toppers in LinkedIn beslist om uit te leggen hoe zij het doen en alle geheimen te delen die ze aan hun klanten uitleggen. Bedoeling is dat we lesgeven in welke strategieën die het beste werken maar ook tactieken delen die reeds getest zijn en werken. We eindigen het event met een netwerk drink.
Sprekers
Michael Humblet – Sales Strateeg en auteur 'Nobody Knows You' (23k connections)
Jenny Björklöf –founder Freelancers in Belgium & superconnector op LinkedIn (8k Connections)
Erendiz Ates – LinkedIn Ambassador, Social selling expert (5k connections)
Nicholas d'hondt – co-founder Grow-Force (9,3 connections)
Cedric Vercauteren – Founder Meetroger – (18k connections)

Meer details van het programma volgen nog
Wat gaan jullie leren:
Gevonden worden op LinkedIn (profiel, LinkedIn SEO, advies van de experten)
Content schrijven om leads te genereren
Ge-advanceerd Content schrijven (en wanneer deze te delen)
Koude outreach op LinkedIn (tips & tricks, live voorbeelden)
Sales conversaties op LinkedIn
Hoe uw netwerk schalen
Sales Navigotar advanced
Agenda
Introductie
LinkedIn Profile Advanced
Make your Brand social proof to generate leads
Connecting strategies: LinkedIn Advanced search
Group connecting strategies
Framework Converting Posts on linkedIn
From thought leadership to leads with your content
Guest Speaker 1: Cedric Vercauteren
PAUZE
Advanced Cold Sales Outreach
Sales Conversations: from attention to trust
Maximise sales productivity with Sales Navigator
Sales Navigator advanced strategies
LinkedIn Canvas to help you scale your LinkedIn efforts
Practical tips & tricks
LinkedIn Q&A: LinkedIn Unlocked
Netwerk Drink
Locatie & Covid
We hebben een prachtige mooie grote zaal die volledige Covid safe is in MC-square te Leuven?.
Referenties
Equicity, Cumul.io, Kayzr, Citizenlab, Kantify, APICbase.com, Chestnote, Skryv, CumulusPro, Zapfloor, Prezly, Zensor, Twipe Mobile,Playitsafe, Tinkerlist.tv, Qualifio, StoryMe, Audience Advantage, Sweepbright, Babelway, Bitsensor, Pro Alliance, Sentiance, Howaboutsales, Intuo, Volta Ventures, THEOplayer, Wizata, EMAsphare, Start It @ KBC, Netwerk Ondernemen...and many more
De sprekers
Michael Humblet is obsessed with designing, building, training and scaling sales machines and founder of  Chaomatic and School of Sales focused on accelerating revenue growth. Michael Humblet is the host of The Author of Nobody Knows You.
Erendiz Ates is co-founder of AZ-Solutions and an authority in the field of LinkedIn & social selling trainings and implementations. With his very pragmatic approach, he educates his winning social selling framework that fits with your branding strategy. He helped over 1000+ professionals from different sectors to scale their visibility, trust & business. Since 2018, he has also been one of a select group of LinkedIn ambassadors in Belgium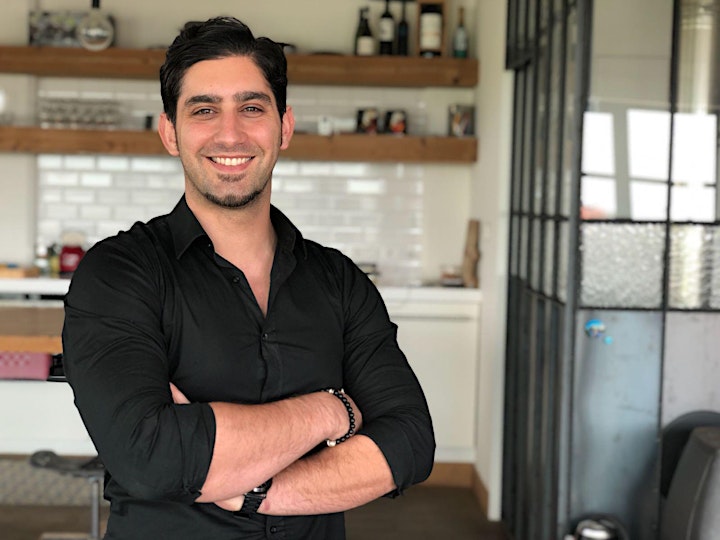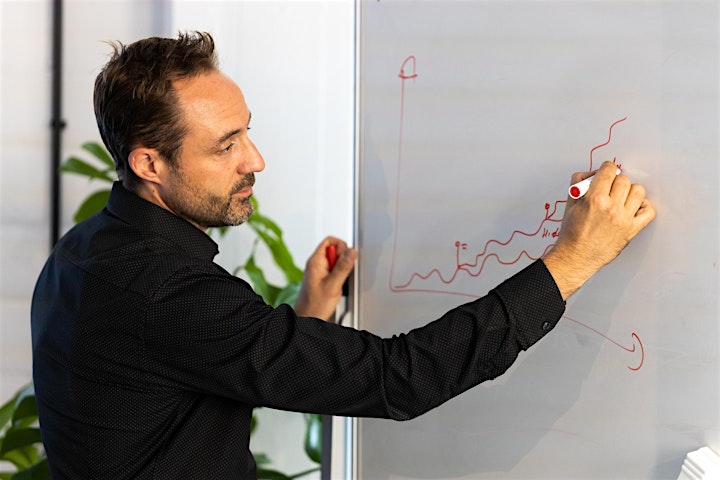 Organiser of LinkedIn Mastership for Sales - Generate and close leads for your business