Sales Have Ended
Registrations are closed
Dear, Sales have ended for this event, but to be sure you can always contact us via mail : lifescience@axisparc.com Warme regards, Life Science - Axis Parc
Event Information
Location
Rue du Fond Cattelain 2
2 Rue du Fond Cattelain
1435 Mont-Saint-Guibert
Belgium
Sales Have Ended
Registrations are closed
Dear, Sales have ended for this event, but to be sure you can always contact us via mail : lifescience@axisparc.com Warme regards, Life Science - Axis Parc
The presentation of a new Life Science hub at Axis Parc
About this event
Axis Parc Fund & B19 organizes the presentation of a new Life Science Hub at Axis Parc. Axis Parc is an innovative business campus in Mont-Saint-Guibert and the home of more than 150 thriving companies of a variety of sectors. Over the last number of years the campus has seen a growing Life Science cluster hosting more than 20 companies, including leading actors such as Celyad and Nyxoah.
This initiative from Axis Parc Fund is supported by a number of thought-leaders in this domain such as Robert Taub and Peter Jens. The fund manager of Axis Parc Fund, Tribeca Fund Management, has an experienced vision on a renewed ecology of offices and the setting up of sector specific ecosystems.
Apart from driving strategic transitions relating to mobility and energy, Tribeca identified the need for a dedicated cluster on Life Science. Such Life Science Hub will be both accelerator and incubator (all maturity stages) and will be cluster-generic (from diagnostics to wearables).
We are delighted to invite you for this workshop on:
Date : Friday January 28th from 12 :00h until 15 :00h
Location : The Gate, Axis Parc, 2 rue du Fond Cattelain, 1435 Mont Saint Guibert.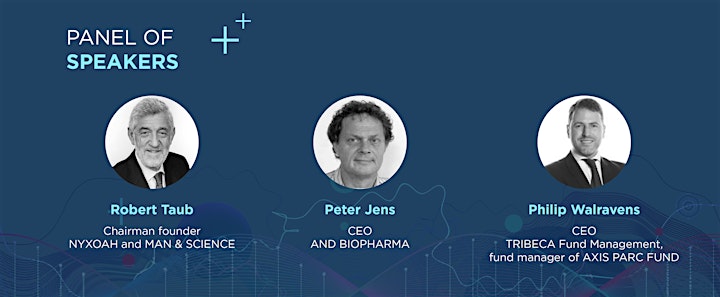 Key thematics
Why is Axis Parc a fertile ground for Life Science actors, both start-ups and scale-ups ?
Which sector players have already chosen Axis Parc and why is this the case ?
Why is there a need for such a Hub at Axis Parc and what will be the focus and contribution ?
What is the analysis of 2 successful Life Science Entrepreneurs and reasons of their success ?
The goal of this workshop is to create awareness amongst researchers, entrepreneurs, companies, investors and key stakeholders that a dedicated Life Science Hub is being created at Axis Parc with the ambition of reinforcing the Belgian health industry landscape.
This workshop will be the opportunity to welcome start-ups and scale-ups from all segments of the Life Science cluster and help them discover the unique support Axis Parc is providing to entrepreneurs including :
Coaching by weathered corporate coaches
Advantageous rental conditions in a dedicated Life Science space
Financial and tax advise at preferred agreed rates from KPMG
Years of expertise in accommodating specific needs and constructing offices, labs and cleanrooms
During this workshop we will have the great pleasure to introduce the experts of our selection committee and coaching team.
Please confirm your attendance by registering (before January 21st 2022).
Date and time
Location
Rue du Fond Cattelain 2
2 Rue du Fond Cattelain
1435 Mont-Saint-Guibert
Belgium