LEVA-EU will update you on important European regulatory issues involving electric bicycles and other light, electric vehicles.
About this event
On Thursday 2 September at Eurobike, LEVA-EU organizes an information meeting about current hot topics on the EU-agenda:
1) Review of technical legislation for E-Bikes and all other LEVs
2) State of play in standardization for E-Bikes, E-Cargocycles and personal transporters
3) EU proposal for a new battery Regulation
4) COP26
Following COVID-measures, only 15 people are allowed in the meeting room. We therefore offer 3 sessions of 45 minutes, each consisting of ½ hour presentation by Annick Roetynck and ¼ hour Q&A. Please note that due to the limited capacity, we can only welcome one participant per company.
The sessions start at 11.30, 12.30 and 13.30 respectively. Please book a ticket for the specific timeslot during you wish to attend.
The meetings are free for LEVA-EU Members. Non-Members pay an entrance fee of € 100 per person. Should you join LEVA-EU within 3 months following the meeting, we will deduct that amount from the membership fee. Tickets for the Information Meeting must be booked in advance on this website.
Organiser of LEVA-EU Information Meeting at Eurobike: LEV-topics on EU -agenda
 The 365SNEL project aims at encouraging the use of speed pedelecs for commuting in Flanders and at raising awareness of the mode of transport among the public, policy makers and companies.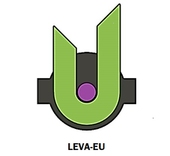 LEVA-EU, https://leva-eu.com/,  is the only trade association in Europe to work exclusively for light electric vehicles (LEVs), i.e. electric bicycles, electric scooters, self balancing vehicles, electric mopeds, electric motorcycles, ... LEVA-EU currently groups around 50 companies in the EU as well as in China, Korea, Norway, Serbia, Switzerland and Turkey.