Multiple Dates
Leadership Roundtable Experience for Entrepreneurs & Small Business Owners
Grow your leadership awareness and skills in an interactive, empowering and entertaining setting fostering open communication & connection
About this event
Are you ready to put your leadership skills to the test?
The Leadership Roundtable Experience leads you through an insightful journey where we explore leadership questions in a small group setting with other growth oriented professionals. The questions are packaged in a game-like format and are based on the teachings of John C. Maxwell. It offers a fun yet challenging experience designed to help you - within a group setting of peers - to better understand core leadership principles and values. Through this game you will be able to raise your leadership awareness and introduce the timeless leadership principles that will bring about positive change through open communication and connection!
"Leadership is influence, nothing more, nothing less" - John C. Maxwell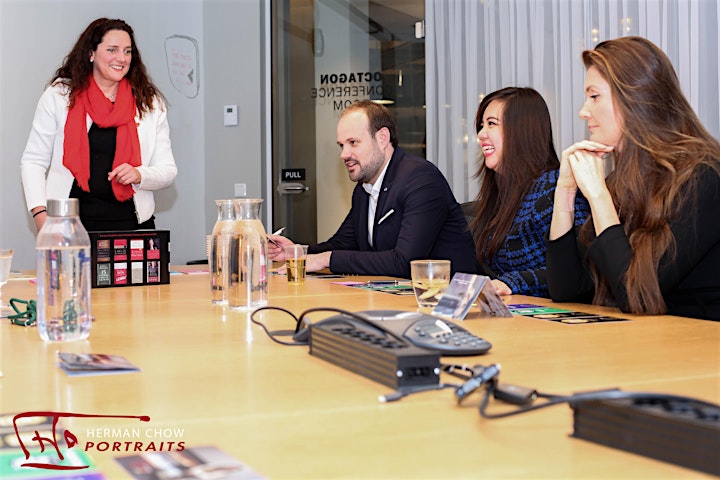 What you will experience:
Team Building: Making use of a fun, engaging tool, the Leadership Roundtable Experience allows everyone to gather around the table, and engage all in an open, honest, fun and edifying way. It is extremely effective and impactful in a team setting.
Open Sharing and Communication: 
Every question and discussion card is designed to trigger self-reflection and open, honest feedback.
Leadership skills assessment
: The Leadership Roundtable with underlying game format challenges the participants to embrace who they are as leaders.
Stronger Relationships: 
By the end of the Leadership Roundtable Experience, the participants will have gained a deep appreciation for one another - imagine playing this with your team and forge stronger relationships. It will be a winning edge for any organisation!
Number of participants: 6-8
"The leadership game facilitated by Amina and Mirjam provided me with some surprising and welcome insights. Guided by the deep, thought-provoking questions, I think all participants learned a lot from and about each other. The workshop was well-paced, and Amina made sure we ended in time, but I felt most of us could have gone on for a while longer. Thank you. I can't wait to play again!" - Jessica J.J. Lutz