Discover ways to strengthen your leadership abilities with the John Maxwell Team Leadership Game - a fun, interactive & edifying experience!
About this event
Are you ready to put your leadership skills to the test?
The Leadership Game is an innovative resource, based on the teachings of John C. Maxwell. It offers a fun yet challenging experience designed to help you - within a team or group setting - to better understand core leadership principles and values. Through this game you will be able to raise your leadership awareness and introduce the timeless leadership principles that will bring about positive change through open communication and connection!
"Leadership is influence, nothing more, nothing less" - John C. Maxwell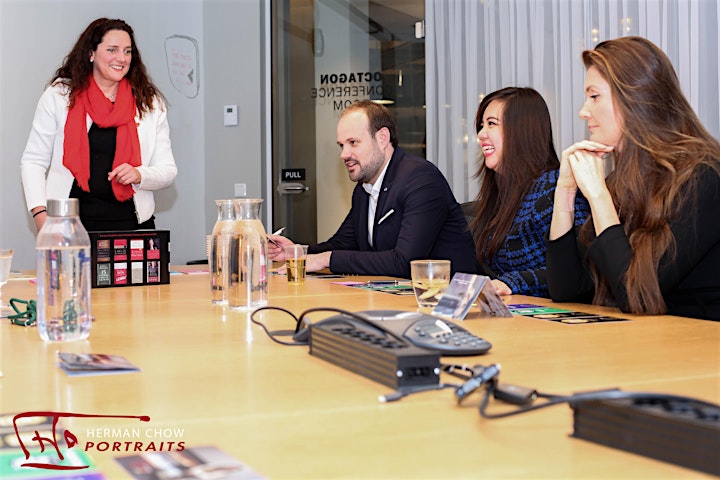 What you & your team / group will experience:
Team Building: Using a fun, engaging tool, the Leadership Game is a board game that allows everyone to gather around the table, and engage everyone in an open, honest fun and edifying way. It is extremely effective and impactful in a team setting.
Open Sharing and Communication: 
Every question and discussion card is designed to trigger open, honest feedback.
Leadership skills assessment
: The game challenges the participants to embrace who they are as leaders.
Stronger Relationships: 
By the end of the game, the participants will learn to appreciate one another and forge stronger relationships – a winning edge for any organisation!
Number of participants: 6-10
"The leadership game facilitated by Amina and Mirjam provided me with some surprising and welcome insights. Guided by the deep, thought-provoking questions, I think all participants learned a lot from and about each other. The workshop was well-paced, and Amina made sure we ended in time, but I felt most of us could have gone on for a while longer. Thank you. I can't wait to play again!" - Jessica J.J. Lutz
Organiser of John Maxwell Team Leadership Game
Passionate about personal growth and leadership, Amina Langedijk and Mirjam Lieffering joined the John Maxwell Team in 2014 and are licensed facilitators of the John Maxwell Team Leadership Game, DISC trainers and GPS certified facilitators of the Transformational Roundtables on Values.
Amina Langedijk is a leadership empowerment coach, trainer and speaker. She helps mission-driven entrepreneurs and executives to discover their unique blueprint for success and accompanies them on their growth journey to turning their vision into reality.  Her offerings are axed around facilitating connection, open communication and empowerment.
Mirjam Lieffering is a businesswoman, educator, leadership expert, and speaker, she presents, consults, and conducts training with corporations, organizations, small businesses and nonprofits on the topics of maximizing leadership, achieving success, growing a business, embracing diversity, achieving optimal health, and personal and professional branding.