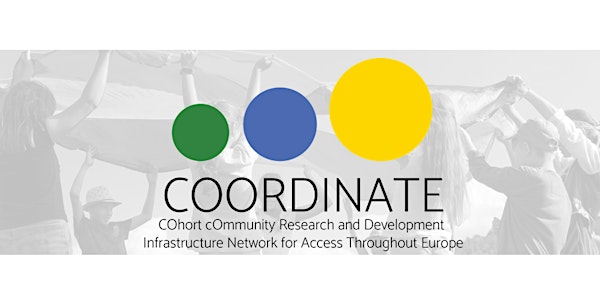 Introductory Course on Longitudinal and Cohort Data (Brussels, 7 June 2023)
Discover how to enhance knowledge, decision-making, and impact for NGOs and stakeholders working on child, youth, and family well-being
Date and time
Wed, 7 Jun 2023 10:00 - 16:00 CEST
Location
Belgian Science Policy (BELSPO) 30 Boulevard Simon Bolivar 1000 Bruxelles Belgium
About this event
Are you involved in child, youth, and family well-being initiatives? Join our free one-day, interactive workshop to connect with experts, foster collaboration and learning, and sharpen your narratives based on data.
--Deadline Extended--
(1 June 2023)
In research, policy, and practice, new types of data are necessary for identifying obstacles to child well-being. Longitudinal and cohort data, in particular, can help us better understand how early-life conditions and experiences impact later outcomes, informing the development of effective policies and interventions for child and family well-being. This interactive workshop, organized as part of a larger initiative involving the COORDINATE and the GUIDE/EuroCohort projects (PI: Prof. Gary Pollock, Manchester Metropolitan University), provides a valuable opportunity for networking with experts, fostering collaboration, and enhancing learning. Join us to explore the benefits of life course research and longitudinal data for understanding family dynamics and enhancing child well-being, while also building and strengthening professional connections in the field.
Key workshop highlights include:
Life course perspective: Explore the complex links between life course events and their effects on individuals, families, and society. Discover how early-life circumstances shape opportunities, constraints, and outcomes across the lifespan and generations.
Longitudinal data: Learn about panel surveys, cohort studies, and record linkages to understand family dynamics and child well-being. Engage in interactive discussions with diverse stakeholders, enriching your work and fostering collaboration.
Real-world applications: Discuss how longitudinal data can inform decision-making and policy changes and foster equal opportunities for children and families. Exchange ideas on integrating these insights into your organization's initiatives.
Participating in this workshop offers a unique opportunity for valuable networking, enabling you to expand your knowledge and collaborate with experts in the field of child and family well-being. Don't miss out on this chance to engage with professionals and broaden your expertise in the field.
Space is limited, so be sure to register by 1 June 2023 to secure your spot in the workshop. Use the links provided below to sign up. To support accessibility to all interested parties, we are offering transportation cost reimbursements within Belgium, as well as complimentary lunch and refreshments during coffee breaks. The workshop will take place in Brussels.
After attending this interactive workshop, participants will have a deeper understanding of how life course research and longitudinal data can contribute to the development of policies, strategies, and interventions that promote child and family well-being. Furthermore, they will appreciate the value of collaboration and shared learning in advancing scientific knowledge, leading to more effective, evidence-informed decision-making.
Workshop Duration: From 10:00 to 16:00, with ample opportunities for attendees to network and explore future collaborations.
Learning Approach: Interactive and engaging, with a strong focus on collaboration, discussion, and practical application.
Language: The workshop will be in English.
Certification: Upon completion of the workshop, participants will receive a certificate of attendance.
Free: The workshop is free of charge, and we will also cover transportation costs within Belgium, as well as provide complimentary lunch and refreshments.
For additional information, please click here or contact the organizers:
Damiano Uccheddu (damiano.uccheddu@uclouvain.be)
Luisa Fadel (luisa.fadel@uclouvain.be)
The event is organized in collaboration with The Generations & Gender Programme and funded as part of the COORDINATE project, which has received funding from the European Union's Horizon 2020 research and innovation programme under grant agreement No. 101008589.
To register for the workshop, click 'Reserve a spot'.