Indonesian Tasting Event - Full Access
DISCOVER INDONESIAN SUPER FOODS AND DRINKS Get to know Indonesian super foods and drinks bringing the Indonesian Agriculture to you
About this event
Welcome to Indonesian tasting event and thank you for your registration.
Be ready to discover Indonesian Specialty Coffee from different regions in Indonesia, taste the fresh and unique flavours of Indonesian Tropical Fruits, learn all about the Tempe and how to make it, tasting Indonesian rice dishes and authentic Indonesian gluten free market snacks "Jajanan Pasar".
Let's connect with the Indonesian farming culture and enjoy the authentic Indonesian food culture and workshop.
Coffee Talks!
Explore the Indonesian coffee region and taste Indonesian Coffee Specialties
Session 1: 11.00 – 12.30 Coffee tasting
Session 2: 14.30 – 14.45 Coffee Talks with special guests among which the Indonesian Minister of Agriculture and coffee tasting
Indonesian Tropical Fruit Market
Experience the uniqueness of the Indonesian fruit market and taste real fresh tropical fruits, fruit salad "Rujak" and a Balinese smoothies bowl.
Session1: 12.30 – 13.30
Session 2: 15.00 – 16.30
All about Tempeh for Vegan Lovers!
Workshop "How to make Tempeh" + Tempeh Tasting
Session1: 14.00 – 15.00
Session 2: 15.30 – 16.30
Get to know Indonesian farming and the best way to enjoy them!
Variety of Indonesian Rice – Taste Indonesian rice dishes
Cassava flour "Gluten Free" – Taste the traditional snacks "jajanan pasar"
Performance:
Angklung "traditional bamboo instrument" Performance
For further information, please contact via email maryna.mai@smeshub.com
*You can join all the sessions, eat and drink all you can !
Early Bird Ticket: 13.78€ / person
On the spot Ticket: 15€ / person
20 giveaways by follow us in Instagram codesignhub_eu and repost the event.
This is a full access experience* and see you on the event!
Family friendly event, children under 12 years old have free access.
Registration is mandatory and limited space available in every session.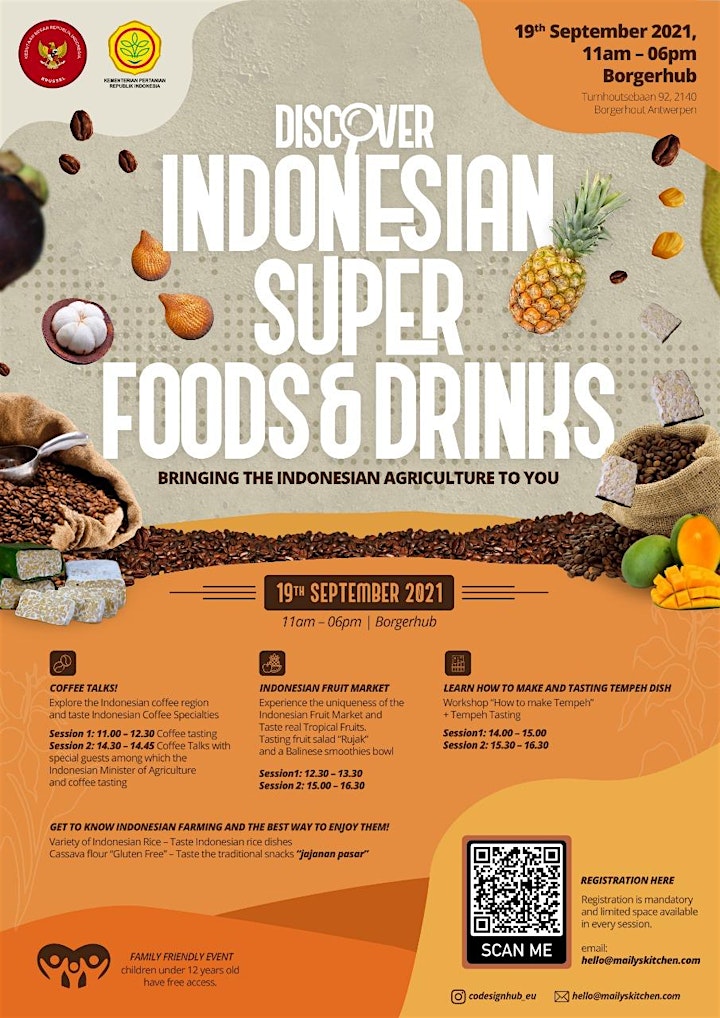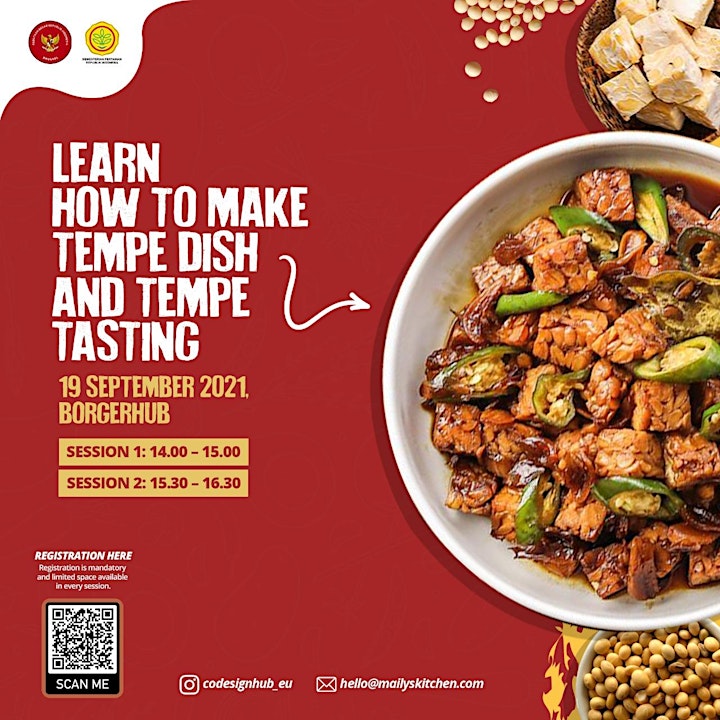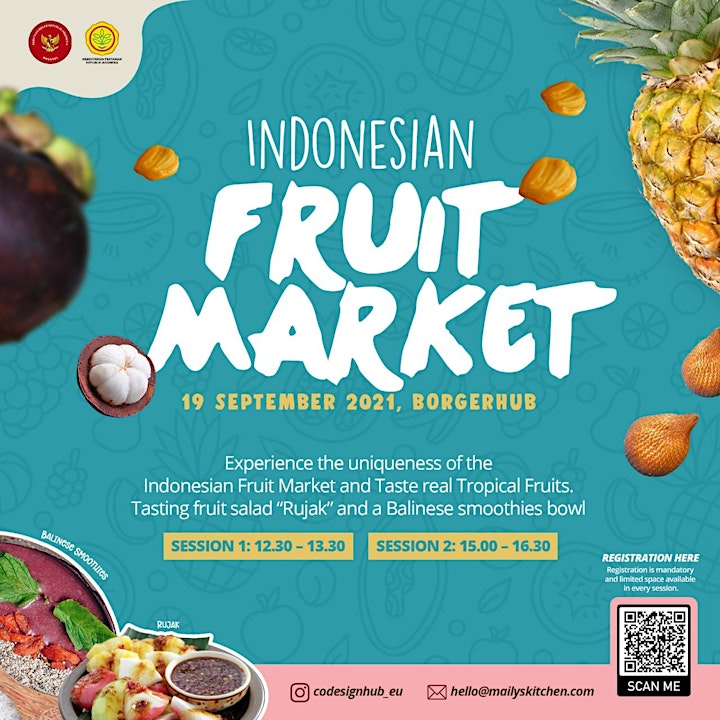 Organizer of Indonesian Tasting Event - Full Access