Virtual Insurance Event - Go Beyond Digital Transformation, Say Yes To Digital Flow
About this event
It's time to face a new digital reality in the insurance industry. This is the post Digital Transformation era where you need to take it several steps further. Embrace our Digital Flow philosophy, which contains 4 crucial activities (Inspire - Integrate - Operate - Optimize) to keep moving. It's all about adopting an infinite digital attitude and creating a Digital Flow to boost operational excellence, drive customer experience and ultimately rediscover the human touch in insurance.
Ready to discover and embrace this movement? Come and join us on this virtual event, where we will leverage our vision and share our expertise and tools to help you bring it to life.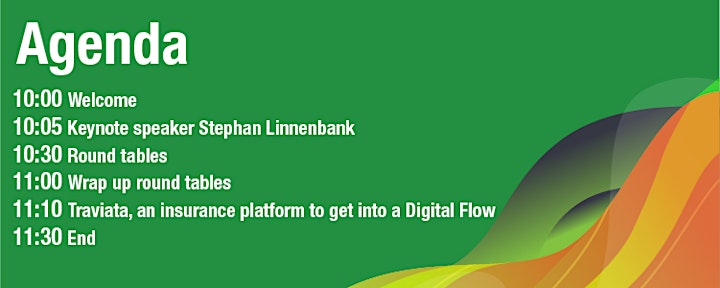 10:05 Welcome
10:00 Keynote speaker Stephan Linnenbank
Experience counts and that is why we asked Stephan to be our keynote speaker. He is an experienced consultant and respected board member in the insurance and pension industry (e.g. Aegon, SABIC, AIG Benelux, NVS Insurance). Stephan focuses on transforming strategy into real action and has a clear vision on technological developments in the insurance industry.
His answer to the question why he wanted to be our keynote speaker: "A lot of virtual events "talk" about change, this event is about "walking the talk". The accent is on showing today's solutions and services. I fully embraced the concept of Digital Flow myself and look forward sharing my own experience in the industry."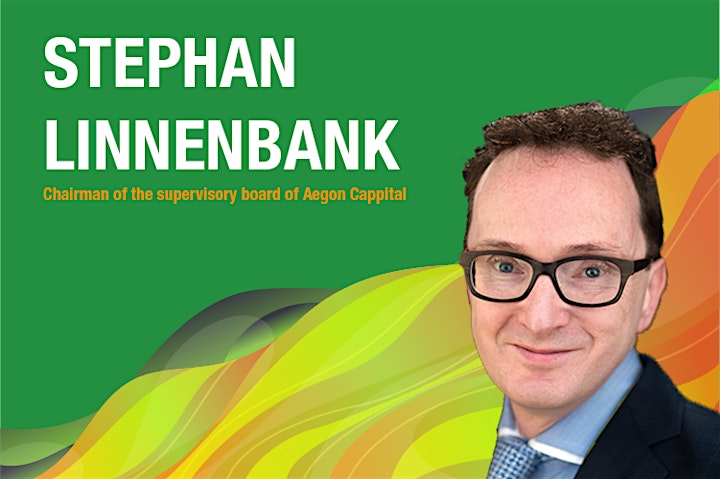 10:30 Round tables
Round table 1: Digital Flow for insurance
Change is triggered by "pain" (how it hurts you) or "gain" (how it helps you). But if you look at change, there is a difference between a diet and a new lifestyle. This is where the celebrated Digital Flow philosophy by Realdolmen comes in play. In this highly interactive workshop panelists and you exchange ideas on how to use this concept in insurance. Be prepared for a real usecase (experience counts) and challenging theses.
Round table 2: Car insurance: quality of customer experience or enhanced management experience? By Cleva and Sidexa (Informex)
Customer loyalty is an uncertainty. Customers change more easily, triggered by competitive offerings and new services. Claim handling is a key moment of truth that can trigger churn or retention. Today's technologies allow us to automate manual, repetitive and low value-adding tasks, freeing up precious time for a personal touch. How can we use Selfcare and technology to improve customer satisfaction, employee experience and at the same time grow business results.
Get into a Digital Flow with Cleva and Sidexa and see the value they bring to the insurance market.
11:00 Wrap up round tables
For more information about Digital Flow, please visit: http://digitalflow-realdolmen.com/
11:10 Traviata an insurance platform to get into a Digital Flow [use case]
Meet Traviata, our flagship product for the insurance industry. It allows insurance carriers and brokers to create great customer experiences, by using the tremendous power of the Microsoft Dynamics Customer Engagement platform. Traviata accelerates new offerings, higher margins, great retention and a strongly improved customer and employee satisfaction. This evolutive platform is futureproof and a true example of a solution that can help you to get into a Digital Flow.
More information can be found here: https://www.traviata.eu/
11:30 End