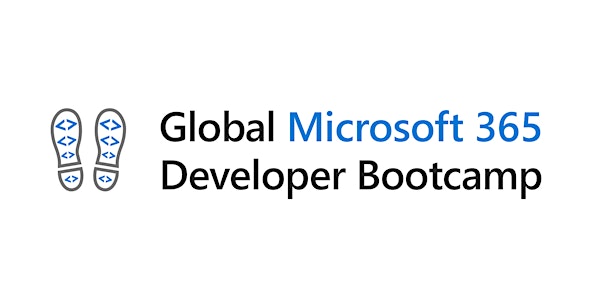 Global Microsoft 365 Developer Bootcamp
We are excited to kick off the Global Microsoft 365 Developer Bootcamp 2020 - Belgium as an online event
About this event
We are excited to kick off the Global Microsoft 365 Developer Bootcamp Belgium. This year's bootcamps will incorporate the technologies and products that are now included in the Microsoft 365 platform and will be held as an online event.
Bootcamps are a free, one-day, hands-on training event led by Microsoft MVPs and community leaders with support from Microsoft. Developers worldwide are invited to attend a bootcamp to learn the latest on Microsoft 365 platform including Microsoft Graph, SharePoint Framework, Microsoft Teams, Office Add-ins and Actionable Messages, etc. and apply what you learn to your future projects.
Watch the video to hear from Jeff Teper and Microsoft MVPs on 2020 Global Micrsoft 365 Developer Bootcamp.
When?
Friday 27 November 2020
9:00 – 16:00.
Online through Microsoft Teams
Agenda:
TBD
Do you have any questions about development in Microsoft 365? Then be sure to bring them because there will be some awesome speakers there to help you out.