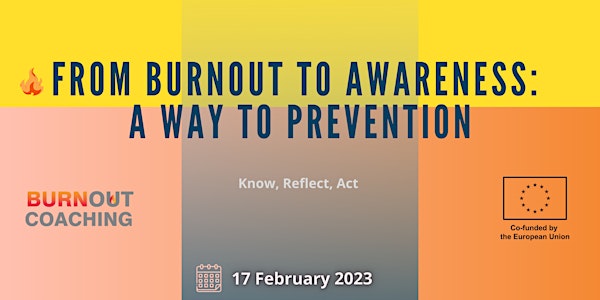 From Burnout to Awareness: A way to prevention
This event will lead you through some ideas on how you can identify and help burnout prevention within yourself and the people around you.
Date and time
Friday, February 17 · 8:30am - 12pm CET
Location
WeWork - Espace de bureau et coworking 31 Rue du Commerce 1000 Bruxelles Belgium
About this event
When?
Friday, 17 February 2023, 8:30 - 11:30 CET
Where?
We Work Commerce, Brussels
What?
3 hours to find out how burnout can negatively impact your work life and what you can do to prevent it - not only about you but in people around you.
For whom?
- People who are interested in the topic, from professional perspective (facilitators, coaches, trainers, adult educators, HR professionals);
- People who have a say on the topic because of going through burnout or witnessing people around them, colleagues, friends, or family members going through burnout and having lessons learned because of the experience;
- People who are interested in the topic, because they don't need to go down that road.
About Burnout Coaching Project: https://www.linkedin.com/showcase/burnout-coaching-project/
About the Organizers:
Svetoslava Stoyanova is a leadership individual and team coach, she is a partner in the Burnout Coaching Project, connect with her via LinkedIn: https://www.linkedin.com/in/svetoslavastoyanova/
Chrysanthi Vazitari is a career and burnout prevention coach, she is a member of the Sounding & Advisory Board of the Burnout Coaching Project, connect with her via LinkedIn: https://www.linkedin.com/in/chrysanthi-vazitari/
"From Burnout to Awareness: a way to Prevention" happens within Burnout Coaching Project, an Erasmus+ project, led by two partnering organisations, from Belgium, and Bulgaria. The main outcome of the project is the Practical Manual "Burnout Prevention in Adult Education: handbook" supporting trainers from adult education in developing and curating unique training experiences with special attention to the prevention of burnout in their work.
This is a free-of-charge and valuable event, providing food for thought as well as experience through training and workshop elements.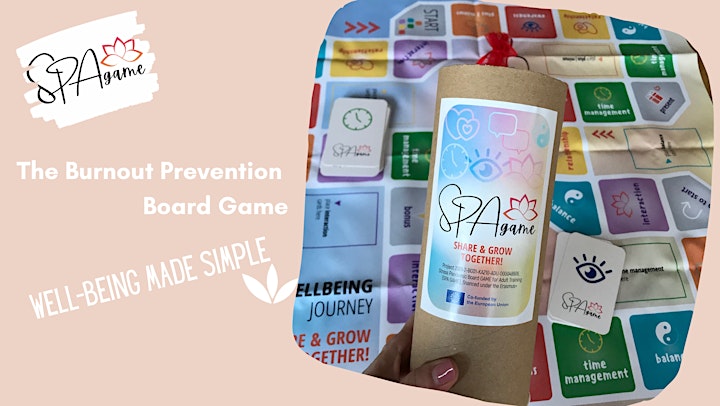 AGENDA
8:30 Welcome and Coffee
9:00 Svetoslava Stoyanova: Burnout and Burnout Prevention on the Spot: Read and Play The Burnout Coaching Manual and SpaGAME board game
9:15 Let's talk about Prevention: exercises and a round of sharing
9:30 Chrysanthi Vazitari and Svetoslava Stoyanova: burnout prevention techniques, collective exercise
10:15 Round of Play of Burnout Prevention Board Game, the SpaGAME
11:15 Reflections and Wrap up
11:30 End of the event

About the organizer
Working on different topics, from well-being, to career clarity and advencement.
Tips and tools on how to work effectively.
Fun and excited workshops with Serious Lego Play or other activities.
Leadership and Mentoring programmes.
and many many more... all you have to do is to follow my page to discover more.....