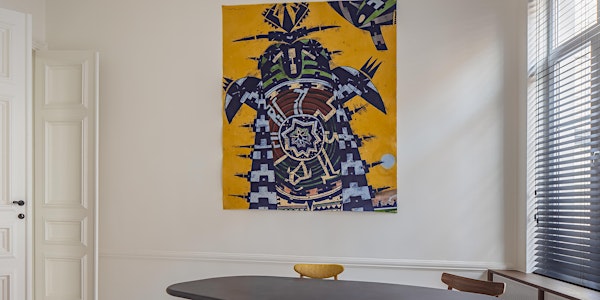 Finissage exhibition in Soul for City
Location
Soul For City
Mageleinstraat 4
9000 Gent
Belgium
Finissage of the exhibition "Unbearable lightness" in Soul for City apartment in Ghent
About this event
NL
Soul for you heeft het genoegen om in samenwerking met The Nomadic Art Gallery, de in Leuven gebaseerde galerie die voornamelijk kunstenaars van Aotearoa (Nieuw-Zeeland)vertegenwoordigd en dat telkens op veranderende locaties doorheen België, u op de finissage van de "Unbearable lightness" uit te nodigen
Deze tentoonstelling brengt het werk van gereputeerde kunstenaars Philip Trusttum en James Robinson samen met Street Art Fenomeen Milarky en opkomende kunstenaars Marcus Hipa en Merijn Verhelst.
Zondag 26 Juni 14-18h
*foto gemaakt door Cafeine
Over Soul
Het Soul project hoopt een ander perspectief te geven op unieke accommodaties in heel België, het thuisland van onze familie. Na de crisis hebben velen van ons het belang ontdekt van thuis en de prachtige plekken die voor onze deur liggen: de stad, de zee en het bos.
Wij bieden onze gasten een tegengif voor de formele en steriele vrijetijdsbesteding en zakelijke omgeving, op zoek naar een unieke vakantie in België, plaatsen met een bijzondere architectuur en een intieme sfeer.
ENG
Soul for you is pleased to invite you to the finissage of the "Unbearable lightness" exhibition in cooperation with The Nomadic Art Gallery, the Leuven-based gallery that represents mainly artists from Aotearoa (New Zealand) in changing locations throughout Belgium.
This exhibition brings together the work of renowned artists Philip Trusttum and James Robinson with Street Art phenomenon Milarky and emerging artists Marcus Hipa and Merijn Verhelst.
Sunday 26 June: 2-6 PM
*photo made by CafeineAbout Soul
About Soul
The Soul project hopes to give a different perspective in unique accommodations throughout Belgium, our family's home country. After the covid-crisis, many of us have discovered the importance of home and the beautiful places that lie on our doorstep: the city, the sea, and the forest.
Responding to those seeking unique getaways in Belgium, places with singular architecture and intimate ambience, we offer our guests the soulful antidote to the formal and sterile leisure and business settings.