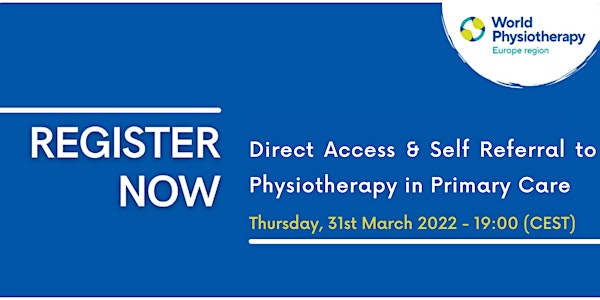 Direct access and self referral to physiotherapy in primary care
Europe region World Physiotherapy's webinar on how to improve autonomy of physiotherapists.
About this event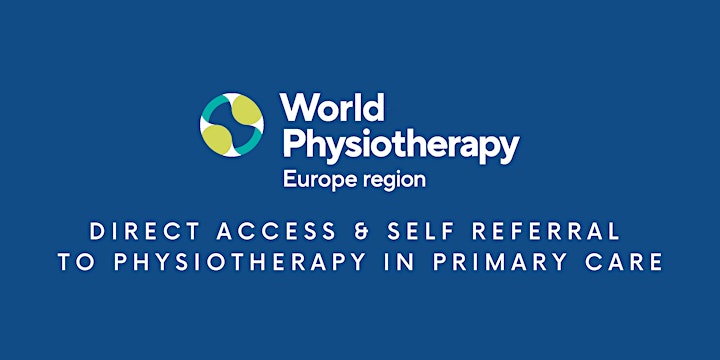 Direct Access and Self Referral to Physiotherapy in Primary Care
Primary health care is vital for any health system that aspires to have a sustainable universal health coverage. It is the entry level of individuals, their family and the community, to health services, and is based on practical, scientifically sound and socially acceptable methods and technology.
The Europe region World Physiotherapy advocates for a primary health care model that considers local, cultural, socio-economic and political circumstances, providing equity in the access to effective services, and recognising Physiotherapy as a key component.
Physiotherapists' participation in primary care contributes to addressing the growing demand for health services and the increasing costs associated with delivering these services across Europe. Physiotherapy is an effective, comparatively low-cost high-value option to meet this rising demand. The safety and efficacy of physiotherapy in primary care is well established as is its effect on reducing high and over utilization of other medical services.
Models of physiotherapy service delivery vary throughout European countries, ranging from absence in primary care settings, to prescribed treatments by a medical doctor, and direct access or self-referral models.
This webinar will showcase these different models and highlight the best practice primary care models in Europe.
Zoom link will be sent by email to all registered participants ahead of the event.
Thursday 31st March 2022 from 19:00 to 20:30 (CEST)