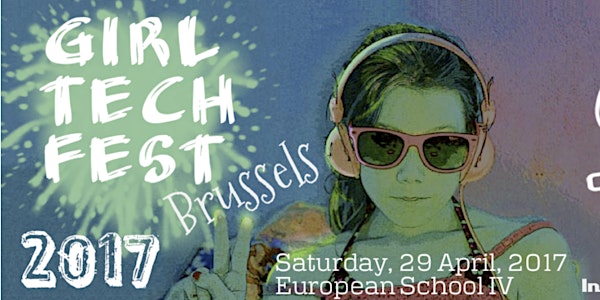 Digital Muse Girl Tech Fest 2017 (Volunteer Registration)
Date and time
April 28, 2017 · 4:30pm - April 29, 2017 · 12:30am CEST
Location
European School of Brussels IV 86 Sint-Annadreef 1020 Brussel Belgium
Refund Policy
Contact the organizer to request a refund.
Description
Registrations for this event as Partner are possible until 17:30 on 26 April at the following link: http://bit.ly/GTFBru17
Les inscriptions pour cet événement en tant que "Partner" sont possible jusqu'à 17h30 du 26 avril à ce lien: http://bit.ly/GTFBru17
Inschrijvingen voor dit event als Partner zijn mogelijk tot 17u30 op 26 april met de volgende link: http://bit.ly/GTFBru17
---
What is Girl Tech Fest?
In celebration of International Girls in ICT Day, on 30 April the Digital Leadership Institute* will carry out its second Digital Muse Girl Tech Fest 2017, a day-long, volunteer-run event promoting entrepreneurship, science, technology, engineering, arts and mathematics ("ESTEAM") to 11-15 year old girls from the greater Brussels area, in order to encourage their participation in ESTEAM studies and careers.
Who: 150 girls aged 11-15

Where: European School VI

When: April 29, 2017

Registration for girls will open 15 March
How can I help?
There are many ways that you can help support Girl Tech Fest 2017! If you are available the day of the event, April 29th, look below for the different volunteer opportunities. Not available? You can still lend a hand by promoting the event to possible participants, volunteers or sponsors.
When can I help?
We need volunteers for the setup starting at 4:30 pm on Friday as well as volunteers during the event on Saturday. If you're able, you can volunteer for both days or one!
Volunteer Opportunities
Registration Team - Our ticketing system for GTF runs through Eventbrite which creates a ticketing system that can be checked through barcode scanning with a corresponding "Eventbrite Organizer" App. As was noted during our meeting, the registration for last year was not as coordinated as it needed to be and understaffed. Working as a member of the Registration Team, your job would be to arrive early on the day of GTF to help set up for registration and check in the girls. We would also like some (or all) of the members to help us brainstorm a more streamlined check in process. Right now, we are envisioning double the number of tables compared to last year but would love to hear more input.
Coordination Team - The coordination team encompasses a wide range of duties including: hall monitoring, translation (especially during the plenary sessions) and setup & teardown. Members of the coordination team could also help with registration and vice versa, as registration will not be necessary all day.
Workshop Leader - As a workshop leader you would have the opportunity to work with a small group (up to 12 girls) aged 11-15 in the language of your choice. The topic you pick should be related to the intersection of digital and creativity. Previous topics have ranged from creating your own font to being a female leader (see below for a list of examples). If you already have an idea for a workshop please email me with your topic, the languages you are comfortable in and a note on what kind of equipment the girls (and/or you) will need. If you want to run a workshop but are unsure about a topic or have questions, please email me.
Sponsorship Opportunities
In-kind - Donations of equipment, swag for the girls, providing food or drinks and any other sort of material donation is appreciated.
Financial - Financial donations are extremely helpful in supporting the event because it allows us to quickly route the money to where it is needed for the event. To see an outline of the PR opportunities that come with financial donations, refer to the GTF Sponsor Brief.
Important to Note
If you want or need to drive your car onto the premises we need your license plate number to give to the security.
About the organizer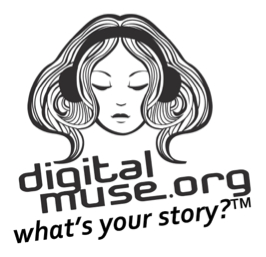 DigitalMuse.org is an initiative of the Brussels-based Digital Leadership Institute promoting ESTEAM* skills to girls through digital and creative endeavor.  *Entrepreneurship and Arts powered by STEM