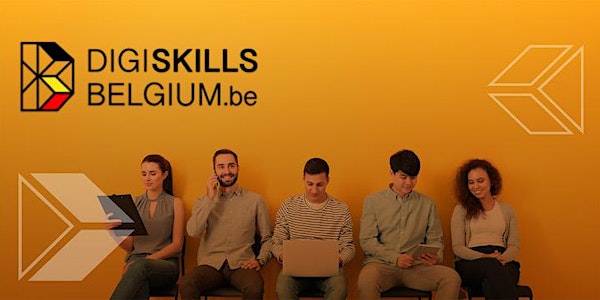 DigiSkills Belgium - Partner update
Whether you are already a partner or you want to be part of our ecosystem, join our online partner update session.
About this event
DigiSkills Belgium - An initiative to boost the digital skills of all Belgian citizens.
Over the last months the DigiSkills Belgium platform that brings together initiatives about
digital skilling, reskilling and upskilling, has grown to more than 200 partners.
On September 28th we want to thank you for your support and update you on the next steps.
This event is reserved for partners and potential partners of the ecosystem.
Program
- Current status of DigiSkills Belgium in a larger Belgian and European context
- Achievements of the last months and roadmap for further development
- New partners, partner engagements and content
- Technical developments - Launching the ecosystem and the partner zone
- Boosting the ecosystem and how we reach end users
- Open discussion
We're looking forward to welcome you,
Digital regards,
The DigiSkills Belgium Team