Deep Democracy is een vernieuwende methode voor inclusieve besluitvorming.
About this event
Wat is Deep Democracy?
Deep Democracy is een vernieuwende methode voor inclusieve besluitvorming met ruimte voor alle perspectieven en het transformeren van tegenstellingen, spanningen en conflicten. We gaan aan de slag met een veelvoud van meningen, emoties, gedragingen en ervaringen, kortom met de hele mens. Deep Democracy geeft vorm aan transitieprocessen en ondersteunt wie streeft naar cocreatie en zelfsturing.
In deze lezing brengen we je een heel andere kijk op groepen en het omgaan met verschil tussen mensen. je maakt kennis met concepten als collectieve wijsheid, de sabotagelijn en de neutraliteitsdans. Theorie en praktijk worden verweven met verhalen en concrete tips.
Ben je geprikkeld en wil je er meer over weten? Bestel dan het boek Van zondebok naar zebra of Rebelleren kan je leren van Fanny Matheusen.
Wie is Fanny Matheusen?
Als transitiepedagoge heeft Fanny van haar passie haar werk gemaakt. Ze begeleidt mensen en/in groepen bij het durven werken met verschil. Ze leert je te luisteren naar de wijsheid van de minderheid. Fanny combineert praktijk en theorie op een eigen wijze. Ze zet je aan het denken met haar meervoudige blik op wat er in de samenleving gebeurt en haar verbondenheid met mensen en anderszijn.
Fanny is oprichter en bezieler van HUMMUS en auteur van de boeken 'Van zondebok naar zebra', 'Rebelleren kan je leren' en 'Mijn held is een hulpverlener'. Ze is practitioner, instructor en supervisor in de Deep Democracy Lewis-methode.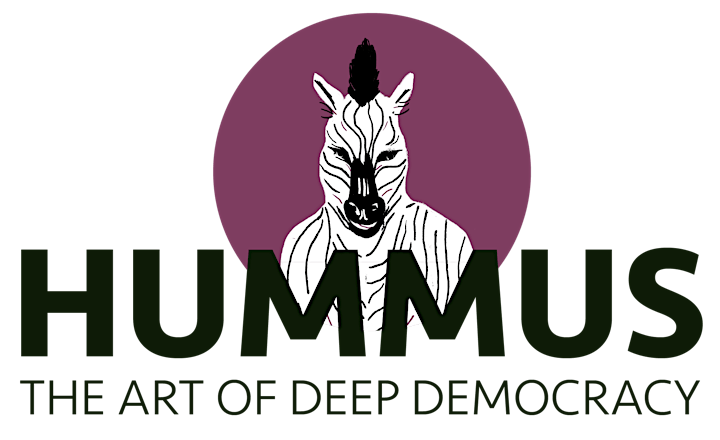 Over Hummus:
Het vormingsinstituut voor deep democracy in België.
Een referentie voor trainingen, facilitatie en methodiekontwikkeling rond groepsdynamica 2.0, gebaseerd op nieuwe wetenschappelijke inzichten.
HUMMUS is een collectief gefascineerd door het leven van en in groepen. We geven trainingen en coaching, begeleiden processen en projecten.
Event Information:
📅: 20 June from 4:00 pm to 5:00 pm.
🎟️: FREE OF CHARGE
📍: Online via ZOOM
The session will be in Dutch
About Impact House
The Impact House is a dynamic hub dedicated to changemakers, people eager to tackle pressing social and environmental challenges through entrepreneurship. It's a meeting point for everyone who dares to question the status quo and pursues a durable societal impact.