Create the ultimate converting sales presentation. Bring it in front of your customers and leave the perfect sales collateral behind.
About this event
Your sales presentation is key to your sales success. Not only does it bring your story in the right way, but it also ensures that all of your sales team members tell the same story. The goal of your presentation being in a deck or by speech is to convert your prospects into paying customers.
After building more than +400 sales decks, I created a blueprint on how to build the best converting deck. We will not only talk about sales decks. We will also discuss how to bring them and how to create converting sales collateral. We will work on your deck that is the reason the group is very limited.
What will you Learn
- blueprint on the most converting sales decks
- build your sales storyline
- how to create a sense of urgency with the 'Why Now' model
- how to create the right attention span
- how to close with next steps
- what you should never do...
- we will build your sales deck together
- tons of use cases and examples
- examples of derivate Sales collateral
- intro to sales pitching in front of an audience
Agenda
Introduction
Your Prospect have changed have you
What is the Problem
WHY NOW model
Use Cases
BREAK
Your presentation
The perfect FLOW
Attention span
How to create trust
Examples of the rigth collateral
Drive for action with next steps
All questions you can imagine...
Location:
We will do this workshop in a premium location in Antwerp in the Spark Studio.
References
Cumul.io, Citizenlab, Kantify, APICbase.com, Skryv, CumulusPro, Zapfloor, Prezly, Zensor, Twipe Mobile,Playitsafe, Tinkerlist.tv, Qualifio, StoryMe, Audience Advantage, Sweepbright, Babelway, Bitsensor, Pro Alliance, Sentiance, Howaboutsales, Intuo, Volta Ventures, THEOplayer, EMAsphare, Start It @ KBC, Netwerk Ondernemen, MoneyOak, Tilroy ...and many more
Your Trainer
Michael Humblet is obsessed with designing, building, training and scaling sales machines and founder of  Chaomatic, School of Sales and The House of Spark, focused on accelerating revenue growth. Michael Humblet is the host of The Sales Acceleration Show, a sales and marketing focussed Q&A show on how to accelerate your business. Watch the show on youtube or as a podcast on all your favourite channels.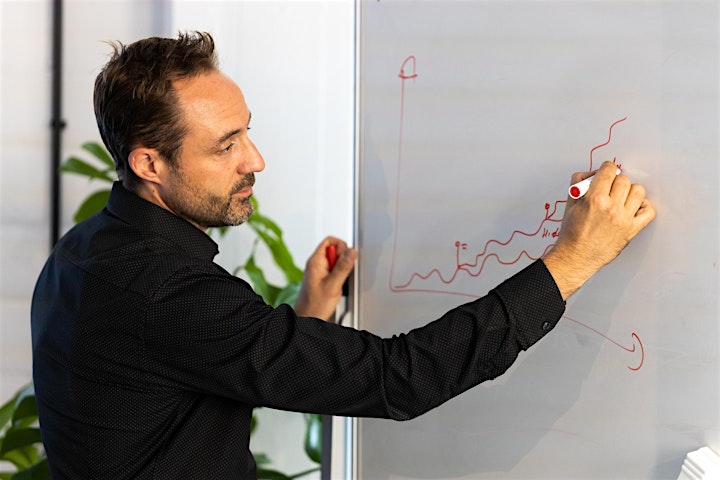 Organiser of Create the Ultimate Converting Sales Presentation