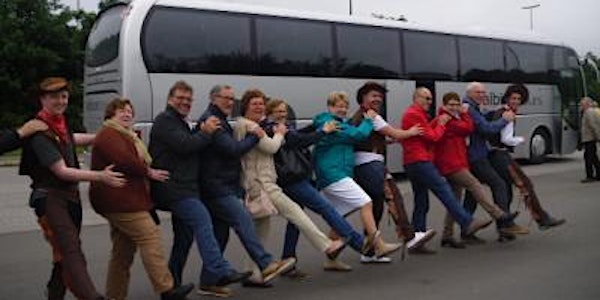 Chinese New Year free coach shuttle | Chinees Nieuwjaar Zwevezele gratis b...
Location
Brugge
Brugge
Belgium
Description
(for English scroll down)
U was al ingeschreven voor Chinees nieuwjaar in Zwevezele maar beschikt niet over eigen transport of laat u liever rijden?
Wij voorzien een buspendel met vertrek uit Brugge om 16h30 en om 18h00. Terug in Brugge uiterlijk 22h30 (Bargeplein)
Opstapplaatsen:
16h30: Sint-Lodewijkscollege, Magdalenastraat 30, 8200 Sint-Andries (hoofdingang)
18h00: Busparking Bargeplein, 8000 Brugge, kant centrum ter hoogte van de luifel.
***
2019 is the Chinese year of the Pig.
This year's Confucius Institute Chinese New Year party will take place in Zwevezele. "Zwevezele" means "pig business", more than anywhere else. Join us for Chinese New Year in Zwevezele, the nation's capital of pig farming. Free drinks with locally grown appetizers.
Finding it hard to travel to the West-Flemish countryside? We will take you and bring you home safely. Departure times from Brugge: 16h30 and 18h00. Latest hour of return in Brugge: 22h30, with drop-off point at Bargeplein.
Points of departure:
16h30: Sint-Lodewijkscollege, Magdalenastraat 30, 8200 Sint-Andries (ten minutes walk from train station)
18h00: Bargeplein, 8000 Brugge (tourist coach parking, drop-off point near city centre, within walking distance from city centre)