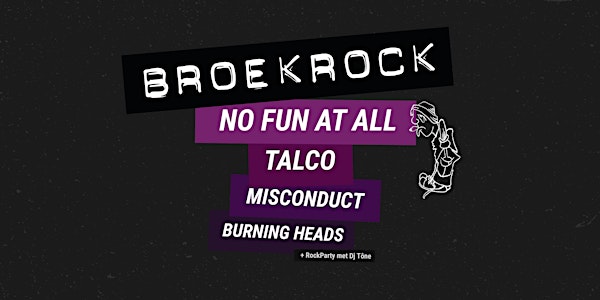 Broekrock 2023
The BROEKROCK Festival is back in 2023!
Door The original Broekrock crew
Datum en tijd
za. 1 apr. 2023 17:00 - zo. 2 apr. 2023 03:00 CEST
Locatie
Zaal 'T Bulscampvelt 4 Wingensestraat 8020 Oostkamp Belgium
Beleid voor refunds
Neem contact op met de organisator om een restitutie aan te vragen.
Eventbrite-kosten zijn niet restitueerbaar.
Over dit evenement
10 uren

eTicket voor mobiel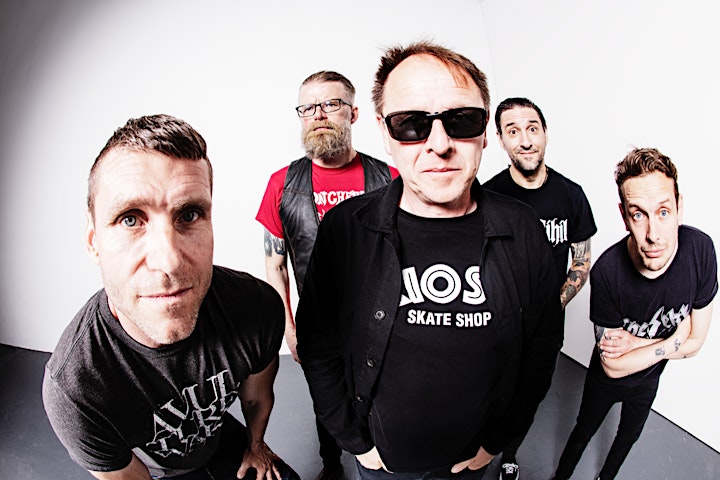 NO FUN AT ALL (se)
October 2022 saw the release of No Fun At All's seventh studio album, appropriately named "Seventh Wave".
The Swedes have kept us waiting for new material for four long years, but now the time has finally come! Even after more than 30 years of band history, No Fun At All are still far from running out of ideas. After their last studio album Grit (2018) they duly follow up with 12 new songs on "Seventh Wave". Founded in 1991 in Skinnskatteberg, Sweden, NFAA quickly found their own punk sound and made a name for themselves far beyond the borders of Sweden. Alongside Millencolin and Satanic Surfers, they became - and still are - one of the biggest Swedish punk bands.
Check their facebook page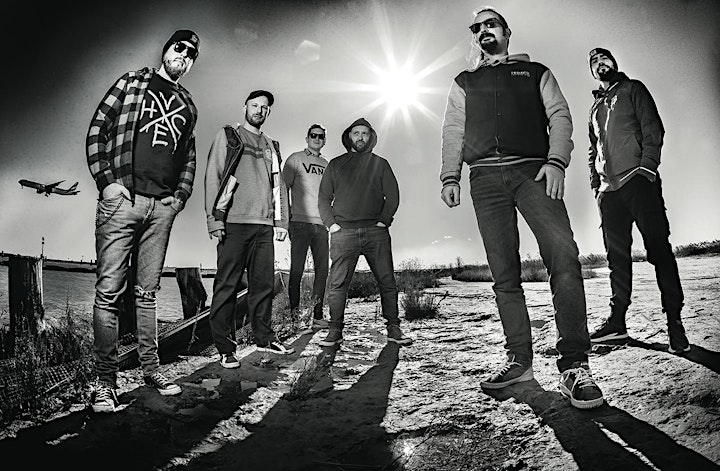 TALCO (it)
The most important and well known Italian punk-rock band of our times can look back on a history of over 18 years, eight studio albums, uncountable sold-out club shows and intense festival appearances all over Europe.
It is the highly infectious punkchanka style, a progressive blend of punk-rock, folk-, latin- and ska-music, i.e. TALCO's trademark, that makes sure people across Europe dance themselves mental.
However, TALCO is far more than just a fun-spreading party-band. Their lyrics dive deep into existential human questions like the concept of truth, human degradation and self-worth. Further, TALCO constantly broaches the issue of political drawbacks and social failures – a result of a degraded social development in nowadays modern society.
TALCO is an international punk-rock band infused with brass, folk, and latin elements that raises its voice and jolts entire Europe with their music and their message!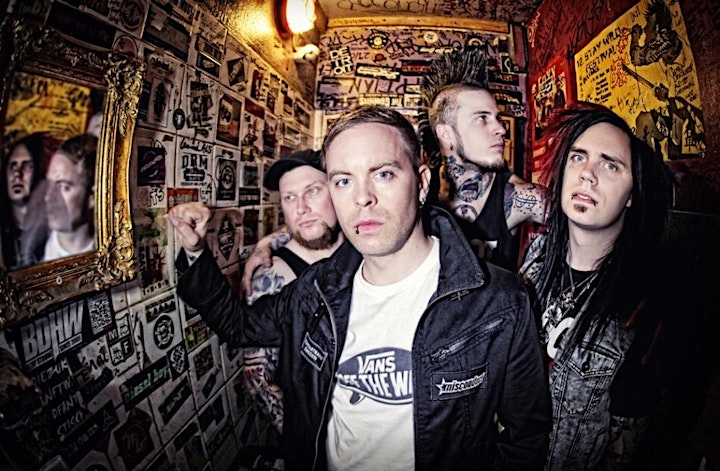 MISCONDUCT (se)
Misconduct is a hardcoreband from Kristinehamn, Sweden. The band was formed in the autumn of 1995 by the vocalist Fredrik Olsson. In 1996 Misconduct released the demo Like the Old Days that gave them a record contract with Bad Taste Records. In 2002 Misconduct left Bad Taste Records and went over to Side By Side Records owned by Fredrik Olsson.
Misconduct has since their first record A Change EP (1997) had numerous tours in Scandinavia, Europe and North Amerika. In January 2007 the band release their first online EP Raise Your Voices.
Current members are Fredrik Olsson (vocals, guitar), Simon Guidoum (bass), Daniel Petri (drums) and Erik Ydlinger (guitar).
Check their Facebook page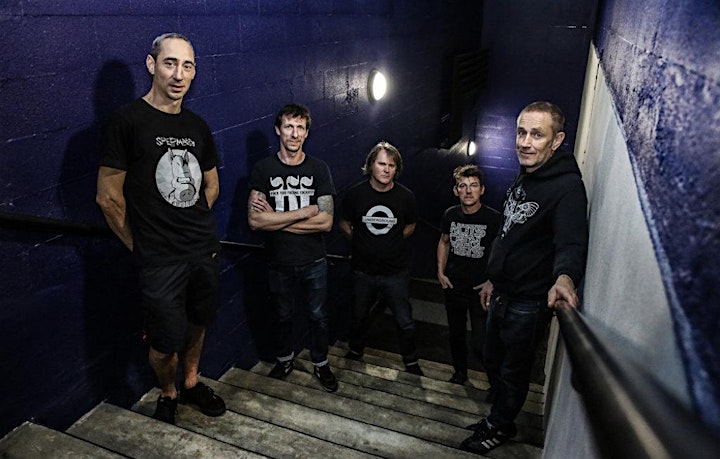 BURNING HEADS (fr)
Burning Heads is a punk rock and reggae band from Orléans, France. The group formed in 1987, and started out releasing records independently before signing with Play It Again Sam in 1994. They became more popular in America with the release of their 1998 record, Be One with the Flames, on Epitaph Records, and 1999's Escape, on Victory Records. Later releases came out on Yelen Musiques, a label of Columbia Records which is a trademark of Sony Music Entertainment, and Opposite Records.