Informations sur l'événement
Adresse
Rue Van Moer 5
5 Rue Van Moer
1000 Bruxelles
Belgium
Politique de remboursement
Politique de remboursement
Remboursements jusqu'à 7 jours avant l'événement
Les frais d'Eventbrite ne sont pas remboursables.
Description de l'événement
A la découverte de la collection d'estampages et peintures à l'encre de Lithic Archive, en français avec possibilité de traduction anglaise.
À propos de cet événement
We are glad to announce the opening of an archive for Lithic Impressions (Shisong shuyuan 石頌書院), gathering all rubbings and ink paintings involved so far in the research projects and exhibitions curated by Lia Wei ((PhD School of Oriental and African Studies, University of London; Lecturer in Archaeology and Museum Studies, Renmin University of China) and Zhang Qiang (Professor, Sichuan Fine Arts Institute). Our 'lithic archive' is named after the 579 CE colophon to a monumental inscription by Seng'An Daoyi 僧安道壹. Usually translated as 'Stone Eulogy' (shisong 石頌), the title opens the way to one of the most telling sentences about the art of writing: 'Silk and bamboo are easily ruined, but metal and stone are hard to destroy. Placed on a high mountain, [the writing] will be passed down without limit' 縑竹易銷,金石難滅,託以高山,永留不絕. Lithic Impressions embraces the ideal of written landscapes: to generate unlimited writing across the boundaries between nature and culture. This growing archive will be made available to scholars and amateurs alike. Viewing sessions of rubbings will take the form of periodical theoretical encounters convened by Dr. Lia Wei, and the possibility to practice ink art or seal carving de natura, brush or chisel in hand. The space will periodically welcome guest lecturers or artists to share their theoretical and practical experience.
(1) Rubbings of Han Funerary Art (11 March 2020)
Guest: Johan Rols, Ecole Pratique des Hautes Etudes, Paris.
A selection of rubbings collected between the years 2008-2018 in Sichuan, Chongqing, Guizhou, Hunan and Hubei provinces, will be presented. Han funerary art from the Southwestern provinces of the Han Empire will be confronted to funerary carvings from Shandong province, in the Northeast. Regional differences in material, technology and style will be adressed. The peripeteia of mythical figures, their mixing and merging, wedding and disappearance, can be traced through iconographical variants. Johan Rols will engage in a dialogue with the pictorial record from Eastern Han funerary art, proposing a series of citations from historical sources which mention the characters, legends and events described therein. The gap between iconography and textual records will be stressed for a series of mythical figures.
(2) Rubbings of medieval epigraphy (18 March 2020)
Dr. Lia Wei 魏离雅 , Department of Archaeology and Museum Studies, Renmin University of China
A selection of rubbings collected between the years 2008-2018 in Shandong province, will be presented. Differences in context, material and technique will be adressed, as well as the evolution of Chinese writing. Medieval epigraphy is caught between several co-existing styles, with aspects of seal and clerical script, gradually undergoing a process of standardisation in the function, format and content of inscriptions. In this period of deep spiritual questioning and intense intercultural contacts, experimental attitudes to calligraphy precede the advent of regular script under the Tang dynasty.
(3) Contemporary ink (25 March 2020)
Guest: Prof. Zhang Qiang, Sichuan Fine Arts Institute.
Zhang Qiang will provide an overview of the modern and contemporary ink painters represented in the Lithic Archive. A large part of the works were on display at 'Ink Riders' Venice, Magazzino del Sale n°3, and Paysage écrite/Ecriture peinte during INK Brussels 2019. 'Ink Riders' (yumo 驭墨) designates a group of artists who have engaged in modern calligraphy and contemporary ink painting in the last fifty years. Since the mid-1990s, a group of calligraphers represented in this archive, started producing works in modern calligraphy. They had to organise their own shows and festivals, drawing resources from a variety of funding sources, both private and institutional. Ink artists in the 2000s left behind the formal concerns of the first generation of modern calligraphers, who were concerned by finding their place in the History of Art, rather evolving towards a more spiritual understanding of calligraphy and material experimentation with ink, pushing further the boundaries of language and personal expression.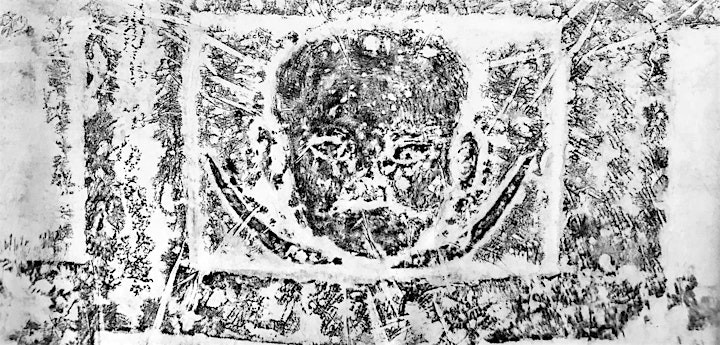 Adresse
Rue Van Moer 5
5 Rue Van Moer
1000 Bruxelles
Belgium
Politique de remboursement
Remboursements jusqu'à 7 jours avant l'événement
Les frais d'Eventbrite ne sont pas remboursables.