Evenementdetails
Locatie
Bizzuals
HQ
2550 Kontich
Belgium
Restitutiebeleid
Restituties tot 7 dagen voor evenement
Eventbrite-kosten zijn niet restitueerbaar.
Beschrijving van het evenement
Visualization skills for Scrum Masters, Product Owners and Agile Development Teams
Over dit evenement
Visualization and agility - a perfect match! Agile practitioners try to develop faster and more flexible products with little bureaucratic effort, a few simple rules and an iterative approach. Business Agility is the new kid on the block and based on a mix of Agile methods and practices, it is currently revolutionizing many companies.
"Visualization for Agile practitioners" is the variant of the basic training for agile teams to communicate better in processes and to find solutions faster. 
Context
One of the key features of an Agile culture is that teams work through roles, agreements, content, and processes in a self-directed manner in short meetings. Visualization by hand has already become an elemental tool for many Agile teams.
In tandem with bikablo, Bizzuals has developed a visualization format that is specifically designed to meet the needs of Product Owners, Scrum Masters, Chapter Leads, Agile teams, Agile trainers & - coaches and Agile Managers in agile environments. Visualization skills are helpful, but not required for this training.
You'll learn the basics of bikablo flipchart and pin board visualization techniques, practice agile-specific pictograms and keyframes, and design your posters for kick-offs, daily standup meetings, reviews, retrospectives and so much more ...
This training is for you if
you are (still) convinced that you are not at all talented and still would like to learn how to visualize
you have little experience with visualization so far and are looking for an easy way to improve your flip charts with good handwriting, graphics, symbols and simple figures to make them more clear, attractive, and lively
you want to take your first steps into the world of visual facilitation and storytelling
Especially for:​​
Scrum Masters, Product Owners, Agile Team members
Chapter Leads, Agile Expert Leads, Agile (team)leaders
Agile Trainers, Coaches and Facilitators
User Experience Experts, Business Analysts
Agile (Project) Managers, Iteration Managers, Delivery Leads
Everybody that is convinced that he/she can generate added value in Agile projects with visualization - and that want to acquire the necessary basic skills for this
Have a look at www.bizzuals.com for more practical info on scope and -what else you get-
Max amount of participants?
To maximize your learning curve, it is key for us to be able to provide you with individual feedback. Therefore we will limit the max amount of participants per sessn to 10 participants
What else do you get?
Starterset: Every participant receives the official bikablo StarterSet including 4 visualisation markers and a full colour StarterBooklets.
Cost?
Tickettype 1: Bizzuals regular ticket - 2 days training track + starterkit + certification + community + vouchercode (prices incl BTW)
Tickettype 2: Bizzuals e-Xtra ticket - included are all of regular ticket PLUS 1,5 hour 1-2-1 coaching extra (price incl BTW)
For more information regarding contactdetails or trainings - take a look at www.bizzuals.com
Cheers, 
Koen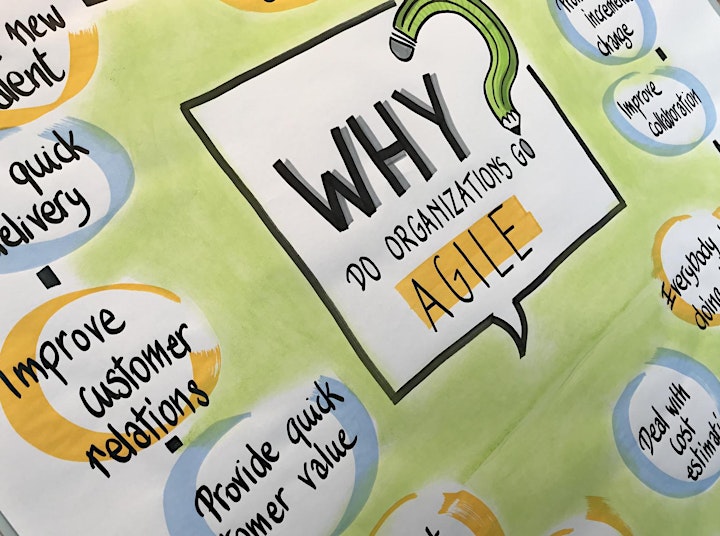 Datum en tijd
Locatie
Bizzuals
HQ
2550 Kontich
Belgium
Restitutiebeleid
Restituties tot 7 dagen voor evenement
Eventbrite-kosten zijn niet restitueerbaar.
Organisator van bikablo® visual facilitation for Agile practitioners_2 day training
Bizzuals is a pioneering development lab and training center for visual thinking, learning and collaboration.