Dit evenement is afgelopen.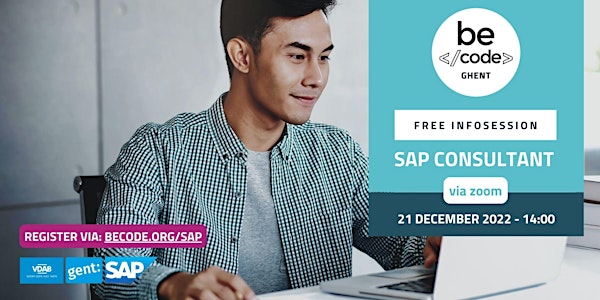 BeCode Ghent – Info session SAP Consultant (3)
BeCode is organizing a 12 week intensive SAP consultant Training. 100% free & given in English. Join our info session to know more!
Over dit evenement
Are you interested in SAP and would love to become a SAP consultant?
BeCode organizes a 12 week intensive SAP Consultant training.
Start of the training: 20 February 2023.
You will learn how to use SAP S/4HANA system
The SAP training has a strong focus on logistic business processes.
After the training you get a certificate, which will boost your profile on the job marketing!
Curious about this free SAP training and want to know more about our active pedagogy? Join us on this free infosession on December 21 at 14:00 via zoom >> Zoom link
You can already register for this course here:www.becode.org/SAP .
Contact Şenay: senay@becode.org for questions.
See you there!
Team BeCode