Dit evenement is afgelopen.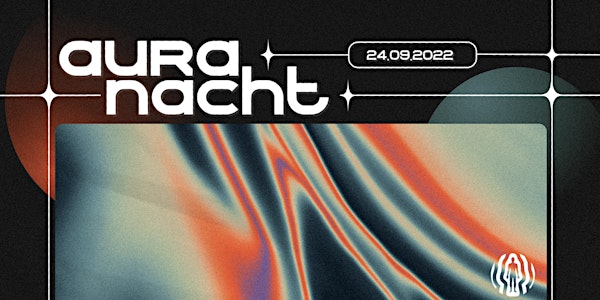 Aura Nacht I Opening w/ Pangaea, Fais Le Beau & Vieira plus more
Experience the opening of Club Aura with our very first Aura Nacht.
Waar en wanneer
Locatie
Kotterstraat Kotterstraat 2030 Antwerpen Belgium
Kaart en routebeschrijving
Beleid voor refunds
Neem contact op met de organisator om een restitutie aan te vragen.
Eventbrite-kosten zijn niet restitueerbaar.
Over dit evenement
A new club located in Antwerp's industrial port dedicated to all kinds of electronic music from house to techno, from jungle to trance, created in order to promote alternative arts and all their expressions.
2 rooms will make you dance to different rhythms, different dynamics, common energies during Aura Nacht. This project aims to give some space to upcoming artists, new subcultures, and regenerate generations of party people. Follow the silhouette in the spectrum of Aura, look up to the lights in fusia bar, dance until the darkness disappears.
𝔸 𝕌 ℝ 𝔸
Pangaea (Hessle Audio)
Fais Le Beau & Vieira (Gay Haze)
Aymeric (Transit)
Zephyr (Sound Architecture)
𝕗𝕦𝕤𝕚𝕒 𝕓𝕒𝕣
Delbaen & Veebo (Deep Down)
Yela (Best Served Cold)
Soundsystem by Funktion One
Info
▔▔
► 24/09/2022
► Club Aura
► Kotterstraat 1, 2030 Antwerp
► No flash allowed 📸
► Close public transport
Tram & Bus 350m
A-Velo 450m
Train 550m
🄰🅆🄰🅁🄴🄽🄴🅂🅂
ϟ Aura is a safe space for everyone. Any discrimination (racism, sexism, homophobia, …), shaming, any kind of violence and intrusive behavior isn't tolerated and will automatically be sanctioned.
ϟ This is a warmhearted community. Respect yourself and take care of others to enhance Aura's aura