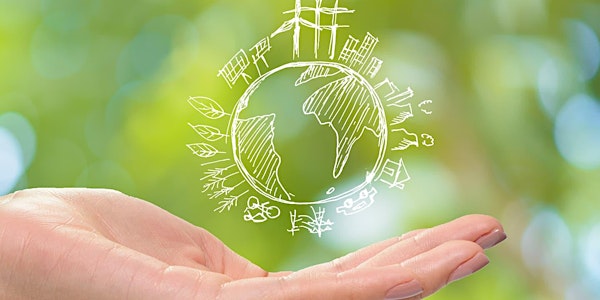 A practical approach to sustainable youth work
The project will empower youth workers to act as agents of change for environmental and sustainable development.
When and where
Location
Kwikstaartlaan 45 Kwikstaartlaan 45 3080 Tervuren Belgium
Refund Policy
Contact the organizer to request a refund.
Eventbrite's fee is nonrefundable.
About this event
The Europe Sustainable Development 2021 Report which tracks the performance of countries and municipalities around the world on the SDGs noted that, despite the COVID-19 pandemic and populist anti-migrant rhetoric, climate change and the environment are top of the list of concerns of young people in the European Union. This is one of the main findings of this pan-European survey. The poll – conducted by the renowned public opinion research agency IPSOS on behalf of the European Environmental Bureau and its partners in the Climate of Change project – canvassed people aged 15-35 in 23 European countries. The survey painted a statistical portrait of a younger generation, which, even amidst the COVID-19 pandemic and economic crisis, still placed global warming and environmental degradation as their top priorities.
Following the same patterns, and according to the Eurobarometer survey conducted in 2021, young workers are keen to see the EU shift towards greener choices.When asked about the EU top priorities for the years to come, 67 % of them said reported the protection for the environment and the fight against climate change with a 56% focusing on the importance of more education and training focused on green policies and behaviours.
However, and despite increasing trends in awareness, during our past YPA General Assembly held in November 2021, our member's reported two main concerns: 1. Great disparity of green behaviours among youngsters across EU and neighbouring countries with many countries still far from contributing positively to daily sustainable choices of its population. 2. Luck of knowledge and resources of youth workers and youth organisations on how to practically transform their work and structures in an example of sustainability and greener choices.
Acknowledging that there is still an unexploited potential in green economy and that youth workers, as direct link with young people and specifically with disadvantaged youth groups, this project, is thus focusing on two main general objectives:
- To increase the knowledge and the practical competences of youth workers on sustainability issues and practices.
- To increase the sustainable and greener capacity of youth work, preparing youth organisations to better incorporate green policies and behaviours in their daily work as a positive example to the youngsters they work with.
To do so, the project is also focusing in a series of specific objectives:
- Raising youth worker's awareness on EU sustainable policies, funding and strategies to promote the capacity of youth work to contribute towards the goal of achieving the EU environment policy..
- To discover and experience practical tools (mobile applications, activities and methods) that can be used to ensure the sustainability of youth projects and youth work.
- To develop new synergies and activities focused on sustainability and the development of sustainable positive behaviours, specially through the Erasmus+ KA1 action,
- To increase youth worker's understanding on how to specifically engaged the disadvantaged youngsters they work with on sustainable positive behaviours.