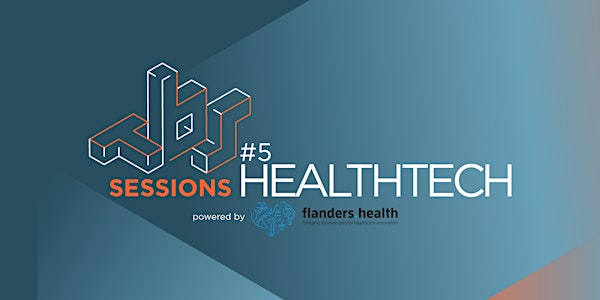 #5 HealthTech Session
The Big Score Sessions are a new series of funding and corporate sourcing events focused on early-stage startups. Launching in 2021.
About this event
#5 HealthTech Session
Streamed live from ORSI Academy | April 29th | 1 - 6 PM
On Thursday April 29th, our fifth Session will bring together an ecosystem of startups, investors and corporates active in MedTech & Digital Health.
The past year it became one again clear that innovation in healthcare is essential. What are the next tech solutions to improve hospital care? Which telehealth tools will make it possible for people to be diagnosed faster and return to their families faster?
CONCEPT
The Big Score Sessions are a series of 8 matchmaking events between venture capital or tech sourcing corporates and early-stage startups. 8 innovative startups have the opportunity to pitch their propositions and receive live business feedback from an expert panel made up of industry experts, investors and corporate partners.
The live pitches will be streamed to an audience of 'deep pocket' investors, corporates innovators & attending startups. Afterwards, all attendees have access to the online networking tool for prescheduled one-on-one meetings to maximize growth.
WHAT'S IN IT FOR YOU
Whether it's funding or business development; The Big Score Sessions guarantee a qualitative group of impactful startups, deep pocket investors & corporate innovators.
For investors & corporates
A curated lineup of 8 high-growth pitching startups and more attending all looking into early-stage financing, sales & co-creation opportunities
Preschedule targeted 1-on-1's with startups to tackle your challenges or discuss funding
Enjoy a detailed schedule, rewatch earlier recorded pitches and get essential business information of all selected startups
Broaden your tech network with VCs, business angels, family offices, corporate buyers & promising founders and be aware of the latest trends
For pitching & attending startups
Save tons of time with a single pitch streamed towards dozens of business angels, VC's, family offices and corporate buyers.
Preschedule targeted 1-on-1 meetings with investors, potential clients to explore deals , experts or peers.
Learn from your peers and the business feedback they receive.
Don't miss out on this opportunity to score big & scale fast.
For the latest news, updates & announcements, visit our website: sessions.thebigscore.be