Event Information
Location
St. John's International School
146 Drève Richelle
1410 Waterloo
Belgium
St. John International school' s Speaker series. An inspiring programme where leading authors share their stories from around the world
About this event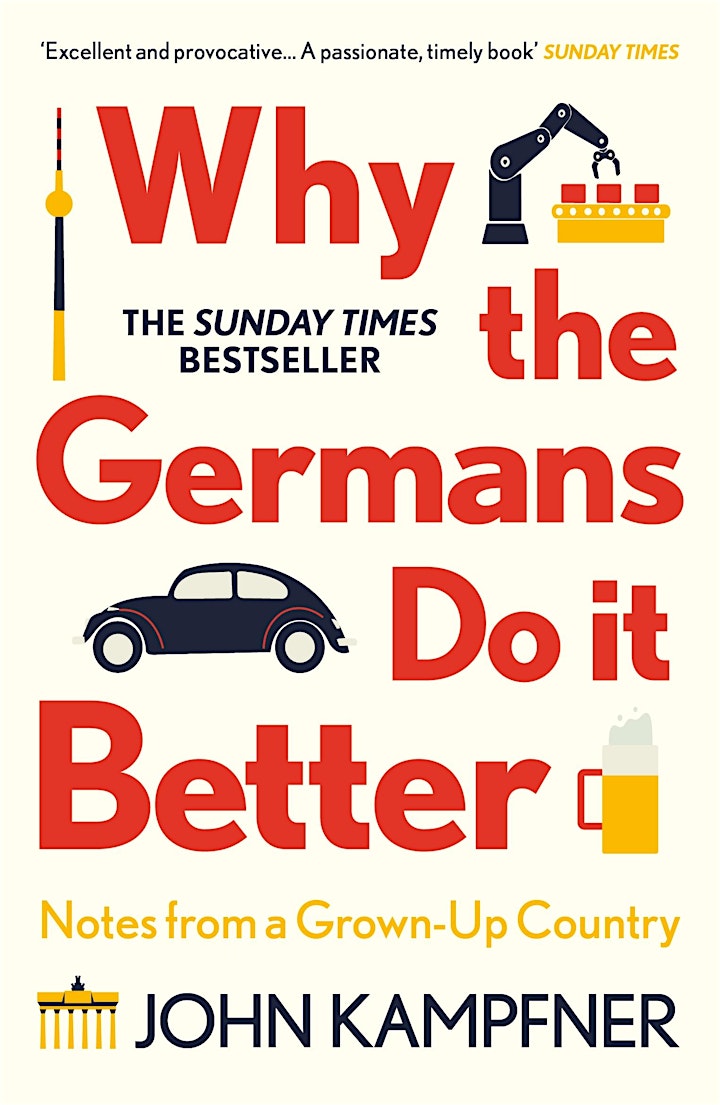 We are proud to introduce the first of this year's Speaker Series:
Award-winning author, broadcaster and foreign-affairs commentator John Kampfner presents:
WHY THE GERMANS DO IT BETTER
Mixing personal journey and anecdote with compelling empirical evidence, 'Why the Germans Do It Better' is a searching and entertaining read. Written from a UK perspective, the book raises important questions for a post-Brexit landscape. Kampfner asks why Germany has become a model for others to emulate, while Britain still languishes in wartime nostalgia and fails to tackle contemporary challenges. Part memoir, part history, part travelogue, 'Why the Germans Do It Better' is a rich and witty portrait of an eternally fascinating country.
This year, leading U.K. bookseller Waterstones will partner with us, allowing you to purchase our speakers' books and have them signed on the night.
After the presentation and Q&A session, the closing reception will give you an opportunity for further conversation over drinks and amuses-bouches.
Date and time
Location
St. John's International School
146 Drève Richelle
1410 Waterloo
Belgium