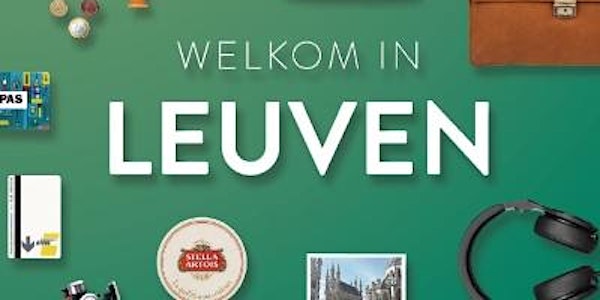 Welcome to Leuven Info Webinar
Info webinar for all prospective and new (or not-so-new) internationals and expats in Leuven
About this event
Are you new in town and want to get an introduction to life as a new Leuvener? Maybe you find the blue parking card a bit confusing? Or you're have trouble finding a tennis club? Want to join a Dutch conversation class? Are you considering moving to Leuven but have some practical questions? ….. Worry no more, we're here to answer all these questions!
Join the welcome webinar organised by International House Leuven for all international newcomers, not-so-newcomers and almost-newcomers. We start with a presentation that covers the basics and afterwards you are free to ask all practical questions you might have regarding working, living and enjoying life in the Leuven region. The presentation will be given in English.
You're welcome to send in specific questions or topics for us to cover beforehand or simply join to say hello and exchange experiences with fellow international newcomers.
For the time being we'll organise these welcome meetings as webinars so you can join from the comforts of your own sofa. A Zoom link will be sent to registered participants the evening before and you can also access the zoom link via the online event page (Eventbrite).
So grab your laptop and Zoom in on Leuven!
Looking forward to e-meeting you!