Coaching workshop by Mr. Filip Fiers. If you are Vlerick Alumni/Member contact alumni@vlerick.com for a discount code!
About this event
Coaching workshop: Always change a winning team by Mr. Filip Fiers
Check the full programme of the Progress Coins Club Activities for 2021-2022 here!
Join us for this interactive workshop on individual performance and team dynamics within the strategic context of an organisation.
We will provide new insights into how to look at organisational strategy from a diversity perspective and how to mobilise the individuals and teams that make up these organisations to recognise their unique contributions, work together more efficiently, and deliver optimal results. An in-person client testimony will offer the opportunity to check those insights against reality.
Filip Fiers is a Professional Certified Coach (ICF) focusing on individual and team development within a business context. His main goal is to inspire managers and their teams to collaborate and perform better in a fast-moving, constantly changing environment. He has nearly 2000 hours of coaching experience at senior executive levels across Europe.
The Progress Coins Club aims to ignite and kindle a vibrant group of fellow Vlerick Alumni into a community that is interested in Personal, Professional & Team Development in order to survive, prosper and find happiness in a rapidly changing world. This Club provides a unique environment for sharing and leveraging each other's specific knowledge, expertise and experience, and for staying current with the latest science, maverick insights, and proven practices on these topics. Find out more or join the Progress Coins Club here!
Don't miss out – register today - limited capacity!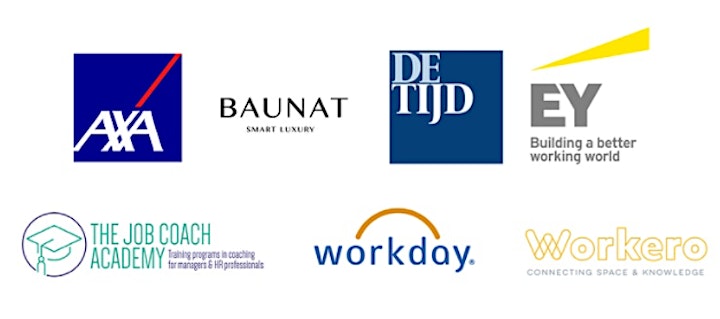 Organizer of Vlerick Alumni & The Progress Coins Club: Coaching workshop
As well as offering a diverse range of top-ranking, triple-accredited management, degree and customised programmes, Vlerick Business School represents a vibrant and dynamic alumni community. A community that keeps the Vlerick spirit alive long after you graduate from your Vlerick programme and which spreads far beyond our campuses in the heart of Europe.

Vlerick Alumni are among the most active in the world and the long list of alumni events around the world bring both former students and other interested parties together from across disciplines, industries and borders.

Are you a Vlerick alumnus seeking to rekindle old ties or forge new ones? Or do you have an active interest in the School? Take a look at our upcoming alumni events. Full Alumni Members may also be entitled to a discount on any entry fees. Be sure to download your promo code before ordering your tickets.