Vlerick Alumni & The Progress Coins Club. If you are Vlerick Alumni/Member contact alumni@vlerick.com for a discount code!
About this event
The value of Personal, Professional and Team Development now, and in the next decade
Check the full programme of the Progress Coins Club Activities for 2021-2022 here!
According to The World Economic Forum (October 2020), 50% of all employees will need re-skilling by 2025. Critical thinking and problem-solving are on the top of the list of skills employers believe will grow in prominence, as well as self-management, such as active learning, resilience, stress tolerance, and flexibility.
The panel members put all of this within the context of the Belgian and European economies.
Panel discussion moderated by Vlerick Prof. Koen Dewettinck- a partner, MBA director, and professor of HRM at Vlerick Business School. Koen is also director of the Centre for Excellence in Strategic Talent Management. This center examines every aspect of the development and performance of employees in order to enable optimal management.
The Progress Coins Club aims to ignite and kindle a vibrant group of fellow Vlerick Alumni into a community that is interested in Personal, Professional & Team Development in order to survive, prosper and find happiness in a rapidly changing world. This Club provides a unique environment for sharing and leveraging each other's specific knowledge, expertise and experience, and for staying current with the latest science, maverick insights, and proven practices on these topics. Find out more or join the Progress Coins Club here!
Don't miss out – register today - limited capacity!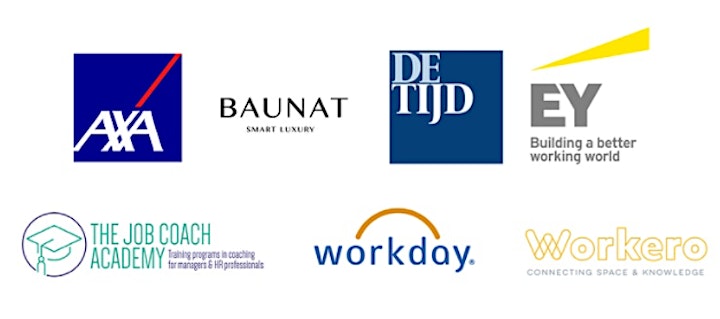 Organizer of Vlerick Alumni: Personal Development now, and in the next decade
As well as offering a diverse range of top-ranking, triple-accredited management, degree and customised programmes, Vlerick Business School represents a vibrant and dynamic alumni community. A community that keeps the Vlerick spirit alive long after you graduate from your Vlerick programme and which spreads far beyond our campuses in the heart of Europe.

Vlerick Alumni are among the most active in the world and the long list of alumni events around the world bring both former students and other interested parties together from across disciplines, industries and borders.

Are you a Vlerick alumnus seeking to rekindle old ties or forge new ones? Or do you have an active interest in the School? Take a look at our upcoming alumni events. Full Alumni Members may also be entitled to a discount on any entry fees. Be sure to download your promo code before ordering your tickets.