Dit evenement is afgelopen.

Locatie
Tour & Taxis
86C Havenlaan
1000 Brussel
Belgium
Restitutiebeleid
Neem contact op met de organisator om een restitutie aan te vragen.
Eventbrite-kosten zijn niet restitueerbaar.
12 euro per cabin per act/max 3 pers in 1 cabin
Over dit evenement
19u
van Twolips
1930u
van Twolips
20u
Kris Dane
2030u
Kris Dane
21u
Bai Kamara Jr.
2130u
Bai Kamara Jr.
van Twolips :
an unfashionable duo from Brussels whose aim is to bring an utopian elegance in experimental music, somewhere between renaissance-opera & electro poetry. The duo's lips belong to Matthieu Ha, Euro-Asiatic composer & accordionist with a luminous voice who has created his own musical universe and the Dutchess Cayo who brings poetry and a sensuality to these songs in her native Dutch tongue accompanied by beautifully strange visual backdrops.
New Album:
https://soundcloud.com/vantwolips/sets/distant-songs%20https://youtu.be/EAfN-tsapDc
Last Vinyl:
https://vantwolips.bandcamp.com/album/la-maturit-sexuelle-des-plantes
Live:
https://www.youtube.com/watch?v=2LLdb6cey4E
Social:
https://www.instagram.com/vantwolips/?hl=fr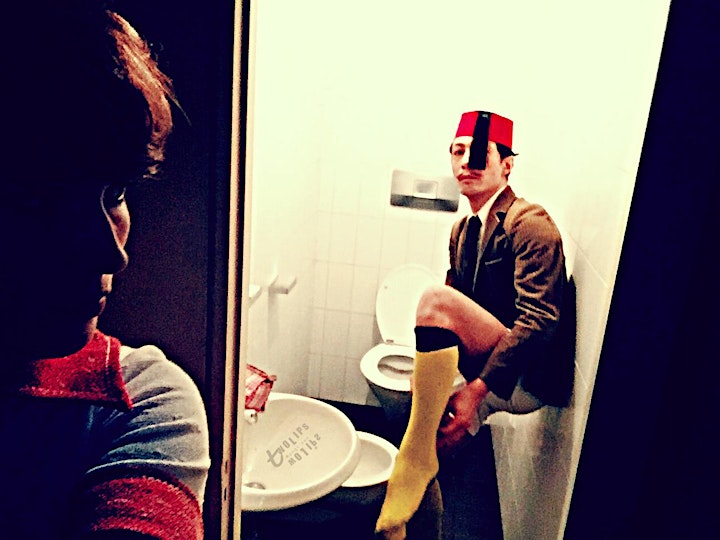 KRIS DANE
EN:
Kris Dane is a singer songwriter who has enchanted the musical landscape for almost two decades with his unique compositions, which cannot be classified in established genres. Kris Dane has created his own musical universe with his earthy soothing voice and laid-back guitar.
He conveys his eloquent poetry not only through the lyrics of his songs, but also through their melodies, which evoke a certain feeling of nostalgia, soulful and captivating.
In the light of the upcoming release of Kris Dane's 7th studio album, the forerunner single 'Long Distance' will be released on April 30th, to quench the thirst for this long awaited new record.
NL
Kris Dane is een singer songwriter die al bijna twee decennia lang het muzikale landschap betovert met zijn unieke composities, die niet onder te brengen zijn in gevestigde genres. Kris Dane heeft zijn eigen muzikale universum gecreëerd met zijn aardse kalmerende stem en laid-back gitaarspel.
Hij brengt zijn welsprekende poëzie niet alleen over via de teksten van zijn songs, maar ook via zijn melodieën, die een zeker gevoel van nostalgie oproepen, soulvol en meeslepend.
In het licht van de aanstaande release van Kris Dane's 7e studioalbum, zal als voorloper de single 'Long Distance' op 30 april worden uitgebracht, om de dorst naar deze langverwachte nieuwe plaat te lessen.
FR
Kris Dane est un auteur-compositeur-interprète qui enchante le paysage musical depuis près de deux décennies avec ses compositions uniques, qui ne peuvent être classées dans des genres établis. Avec sa voix apaisante et son jeu de guitare décontracté, Kris Dane a créé son propre univers musical.
Il transmet sa poésie éloquente non seulement à travers les paroles de ses chansons, mais aussi à travers ses mélodies captivantes, qui évoquent un certain sentiment de nostalgie.
Pour étancher la soif dans l'attente de la sortie du 7ème album de Kris Dane, le single précurseur 'Long Distance' sortira le 30 avril.
SINGLE Long Distance
https://link.newsdigital.be/longdistance
EN:
Written in a period which forces us to replace genuine social contact with our dear ones by virtual communication, this song is a true ode to friendship and love shared on long distance.
'We're talking long distance on the phone, about places where the heart is home'
NL:
Deze song is een ode aan vriendschap en liefde in een tijd waarin wij genoodzaakt zijn om fysiek sociaal contact met onze dierbaren te vervangen door long-distance communicatie.
'We're talking long distance on the phone, about places where the heart is home'
FR:
Conçue à une époque où l'on est contraint de réduire les contacts sociaux avec nos proches à la communication virtuelle, cette chanson est une ode à l'amitié et à l'amour à distance.
'We're talking long distance on the phone, about places where the heart is home'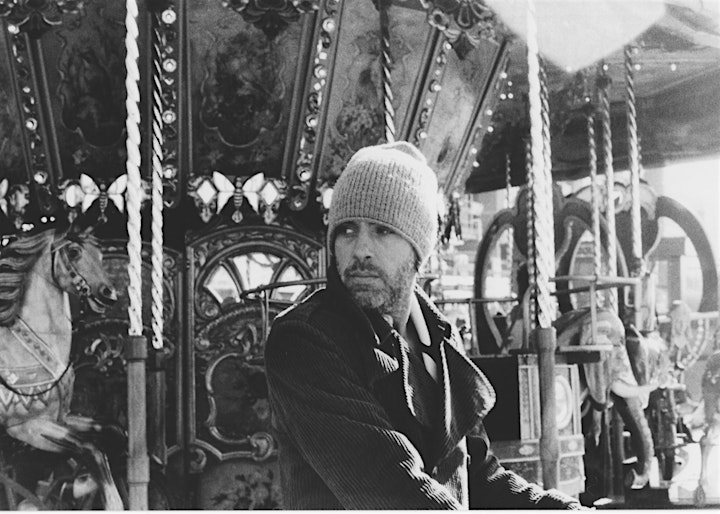 Bai Kamara Jr
A warm, funky voice, but just as sober and intimate. Bai Kamara Jr.'s music is a mix of soul, blues, funk, R&B and jazz influences.
Bai Kamara Jr., son of the former Sierra Leonean ambassadress in Belgium, who grew up in the United Kingdom and has lived in Brussels for over 25 years, is a committed singer-songwriter who reveals his African origins in his music. He has shared the stage with international artists such as Habib Koité, Cassandra Wilson, Rokia Traoré, was the opening act of Vanessa Paradis' Love Songs International Tour in 2014 (25 dates) and June 2019 (5 dates) and sang in a duo with Dani Klein from Vaya Con Dios as well as being her supporting act.
Kamara's involvement with NGOs has led to a collaboration with the world star Youssou N'Dour. Two of Bai's songs were recorded by the Spanish director Paco Torres for the film El Vuelo Del Tren (The Magic of Hope). Bai is a brilliant composer who shows his very diverse musical talent in his five albums (Living Room, Urban Gipsy, Disposable Society, This Is Home and Mystical Survivors).
His new CD Salone was released on January 24, 2020, on the German record label Moosicus/MIG Music. This very personal and bluesy work marks a new stage in Kamara Jr.'s career.
https://baikamara.com/